Skincare offers summer sun protection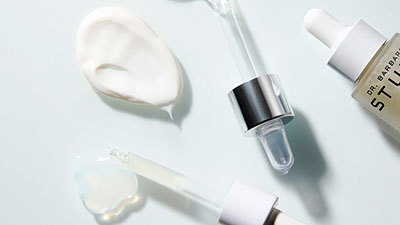 Summer is approaching and with warmer weather and the scorching sun right around the corner, it is important to consider the effects that these changing conditions will have on your skin.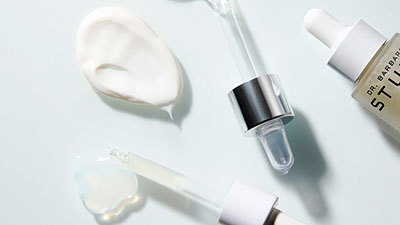 Sunscreen is the most necessary base for summer skin care. A sunscreen with an SPF of at least 30 for your body, and 50 for your face, is necessary to ensure you avoid the negative effects of the summer sun. Additionally, reapplication is required every hour or so to ensure maximum results. Especially when engaging in physical activity that would cause you to sweat, or if submerged in any kind of water, reapplication is the key to protecting yourself from what can lead to irreversible damage.
La Roche-Posay provides excellent oil-free sunscreen options at reasonable prices. Particularly for those who struggle with acne, this line can be very beneficial at both preventing sun damage to those with particularly susceptible skin.
During the summer months, many women believe that full-face coverage liquid foundation is unappealing due to its tendency to melt and feel greasy in high temperatures. To avoid looking like a character out of "House of Wax," powder foundations are a great option to consider. Powder foundations can provide the necessary coverage, while maintaining a matte appearance under the scolding sun, and are more carefree and relaxed in application. Bare-Mineral's provides a line of high quality powder foundations that are not only good for your skin, but also have additional SPF coverage! The multistep powder system is a personal favorite of mine for the summer months.
If opting for a budget-friendly drugstore brand is more your style, Neutrogena offers a great line of Healthy Skin powder foundations, bronzers, blushes, and luminizers that can give you that summer glow at a more reasonable price. I have been an avid lover of Neutrogena setting powders for years; alone or with liquid foundation during the colder months, the line is long lasting and has SPF coverage as well.
A high-end mascara is necessary in the warm summer months to avoid melting under high temperatures and smudging when you break a sweat. My personal favorite mascara is They're Real by Benefit Cosmetics. This mascara creates crazy length, thickness, and doesn't flake or chip off. I have fallen asleep after a night out with this product on and woken up the next morning with it looking exactly the same as it did after application. The best drug store mascara I would suggest is Lash Paradise by L'Oreal. This mascara is long lasting, delivers length, and lasts exceptionally long for a drug store product.
Summer months can be some of the best months of the year. Make sure your skin and makeup stand up to the test! Sunscreen, a little powder, bronzer, and a great mascara can have you looking as good as you feel during summer 2018.
Donate to Stevenson Villager
Your donation will support the student journalists of Stevenson University. Your contribution will allow us to purchase equipment and cover our annual website hosting costs.