Sodexo offers new opportunities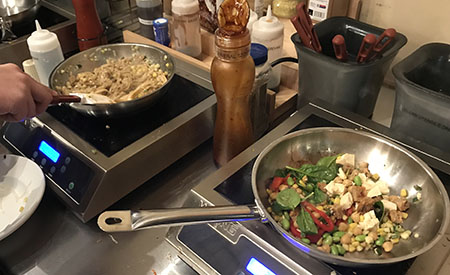 Sodexo, Stevenson University's food service provider, now gives ease of access to the marketplaces on campus via an online app.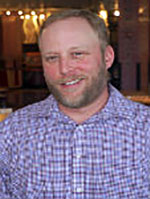 Executive chef Vance Dykhuis explained that Sodexo offers a wide variety of grade A quality food to Stevenson students. Rockland Marketplace gives students full access to the food they desire and offers a place for students to relax. In addition, Sodexo now offers an app called "Bite" to give everyone full access to the menu.
The students' dining experience at Rockland is most important to Sodexo.
Dykhuis explained, "Offering students great tasting, high-quality food contributes to their overall success at the university." Sodexo has also held many events that offer a wide selection of food for students to experience. One event that has gained much popularity has been the food trucks provided by Sodexo.
Recently, Sodexo has implemented a sauté station in Rockland which allows students to customize food to their liking while giving them the experience and satisfaction of creating their very own dish. This experience is offered to students during dinner hours on a daily basis and has since seen immense popularity and usage, said Dykhuis. With the increased focus on students at Rockland, the chefs have received great feedback. Sodexo has seen many students trying out the new personal cooking stations as well as utilizing apps to make their busy lives much easier.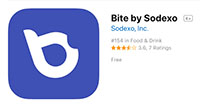 The new exclusive phone application called "Bite" provides ease of access to the menu at any marketplace on campus. This app further allows students to order ahead and pick up food from places including Pandini's in Rockland, or Jazzman's cafe in the School of Business and in the Ratcliffe Center.
The "Bite" app shows students the nutritional values along with all ingredients for those students who have food allergies. The app will connects to Fitbits for students who want to log their calorie intake. There is a review feature, where students can rate both meals and their overall experience.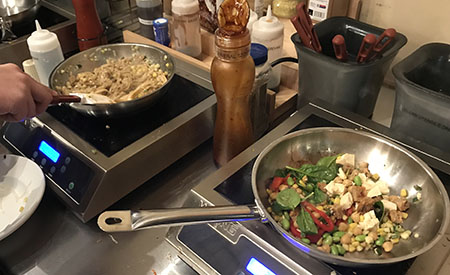 This application is a must-have for any students who eat at the marketplace and want to get the most out of their dining experience. Special events and activities are highlighted for the Stevenson community on the Sodexo website. The Sodexo team also reminds Stevenson students and parents that there are a variety of snack packages available online, including packages of Walter's "famous" cookies and hoagie parties. Purchase is easy via the online site.
(Staff editor Tim Craig contributed to this article)
Donate to Stevenson Villager
Your donation will support the student journalists of Stevenson University. Your contribution will allow us to purchase equipment and cover our annual website hosting costs.