Stevenson University has planned a number of activities and events this fall to encourage alumni to remain involved with the SU community as former Mustangs.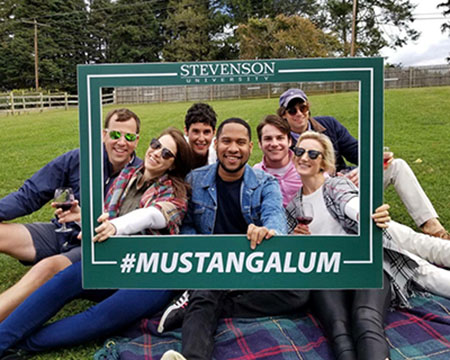 The month of October features many events in which alumni can participate. On Oct. 6, Stevenson will host Alumni Day at Boordy Vineyards.
The event will include: food catered by Lib's Grill (available for purchase), an ice cream vendor, live entertainment featuring Blue Grass artist Free Range Blue, a wine-making tutorial, a wine tasting with six samples, and a pair of custom Stevenson CapaBunga wine bottle stoppers.
On Oct. 19, Stevenson will host its annual Golf Open at Piney Branch Golf Club in Hampstead, Md., where golfers will have access to beverage carts throughout the day. Events will also include a long drive contest, a closest-to-the-pin contest and much more. After the golfing concludes, a luncheon with an open bar will be followed by award presentations.
During Homecoming + Family Weekend on Oct. 20, a slate of alumni events will begin at 9 a.m. and will not conclude until 9 p.m. The Homecoming tailgate will take place on Owing Mills North, with parking open at 8:30 a.m. on a first come, first serve basis. At noon, alumni have the opportunity to watch the Homecoming football game as the Mustangs take on Wilkes University.
After the game, the Homecoming crab feast begins at 3 p.m. in the gymnasium on the Owings Mills campus. Tickets for the event are $50 for adults and $25 for children under 12 and include all-you-can-eat Maryland crabs, beverages and more.
At 6 p.m. in the Rockland banquet room, Stevenson will host the Dick Watts Athletics Hall of Fame banquet where the university recognizes alumni athletes and contributors who have made an impact on Stevenson University.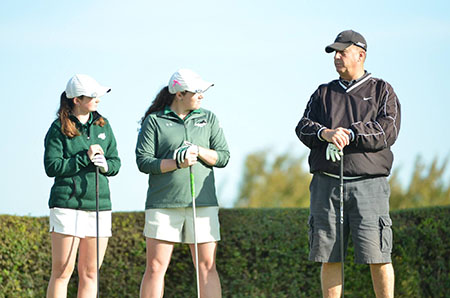 This year's inductees include: women's soccer and basketball standout Tonia Cristino '08 '10M, baseball's Anthony DeFrancisco '05, Jaime (Hershner) Elwood '01 of women's lacrosse, women's basketball star Cara Hill '07 '10M, men's soccer's Steve Montalvo '02, and Dan Velez '03 of men's lacrosse comprise this year's class.  Jeb Barber '02 will be inducted as a contributor,  while Tim Campbell, executive vice president, financial affairs and Chief Financial Officer at Stevenson will be inducted in the Emeritus category.
In addition, the Hall of Fame will recognize the 2006 women's soccer team as a Team of Tradition.
Alumni who are interested in sharing their professional background can consider serving the university as part of the Professional Mentor Network, a new service offered by the Office of Career Services through Stevenson Career Connections. Mentors can decide on the number of students who can contact them and in what content areas they wish to share their knowledge and skills. The initial contact is made virtually through Stevenson Career Connections. A set of guidelines and protocols for mentors and students is provided to help create a mutually beneficial relationship.
For more information on how alumni can participate in events, contact Allison Humphries Cuneo, the director of alumni relations, through campus email.