Stevenson University is the first higher education institution in the state of Maryland to offer an online bachelor's degree in cybersecurity and digital forensics.
The cybersecurity and digital forensics program launched at the start of the fall 2018 semester. All of the courses in the program are offered through Stevenson University Online (SUO).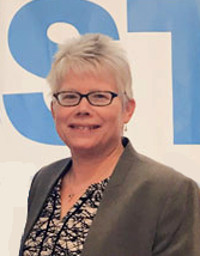 The online platform give students an opportunity to study both cybersecurity and digital forensics while pursuing a career, according to Anne Davis, dean of SUO.
Davis explained that cybersecurity is the protection of digital resources from hacking, while digital forensics takes place after an intrusion to investigate a cyber attack.
"There is a huge demand for cybersecurity professionals in Maryland, and it aligns with our mission of having career-ready students," said Davis. "This degree is unique in that it brings both pieces together, which we believe would make for our graduates to be more sought-after."
The program was brought to the university by Davis; Steven Engorn, director of SUO technology and program coordinator; Aris Melissaratos, dean of the Brown School of Business and Leadership; and Alan Carswell, chair of information systems. Joyce Becker, the former dean of Graduate and Professional Studies, now SUO, was involved in the program's inauguration as well.
Davis said that adding digital forensics to cybersecurity makes it a broader degree that gives students greater opportunities and more career pathways.
According to the program objectives Engorn explained, upon completion of the program, students should be able to develop a security policy, apply risk assessment methodologies to protect information, monitor network infrastructures, reduce the effects of network infrastructures, evaluate digital forensics investigations, and prepare an evidence report.
"The important part is that there are a lot of schools teaching cybersecurity, but we are the only one that is teaching digital forensics with cybersecurity," said Engorn.
THE REQUIREMENTS 
The required courses in the program focus on cybersecurity and digital forensics. However, the program also requires students to take courses in information systems and business.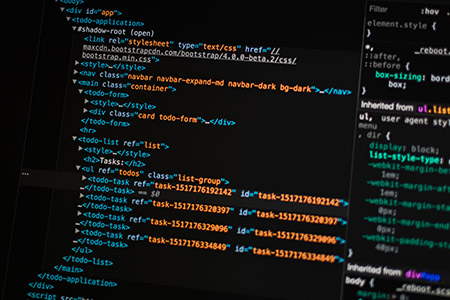 A few of the required courses include Advanced Network Defense, Intrusion and Penetration Testing, Information Systems Architecture and Design, and Business Writing. The program also includes a virtual laboratory where students can practice solving cyber attacks and intrusions.
SUO has selected a group of professionals who are practitioners in the cybersecurity and/or digital forensics field to teach in the program.
A student with a degree in cybersecurity and digital forensics can pursue a career as an information security analyst, a network administrator, or a digital forensics investigator, among several others.
The program offers six eight-week sessions per school year. Winterim courses are currently not offered in the program.
Admission requirements for the program include official college transcripts, at least 30 transferable credits, a cumulative GPA of at least 2.0 on a 4.0 scale, at least two years of work experience, a completed online application and a personal statement.
For more information about the program, contact Engorn through campus email.