The holiday season is here, which means the beginning of a never-ending list of gifts to buy.
Shopping on a budget is essential for any college student. Though this can be quite challenging, there are simple and wallet-friendly ways to give a gift to all the loved ones in your life.
STORE-BOUGHT GIFTS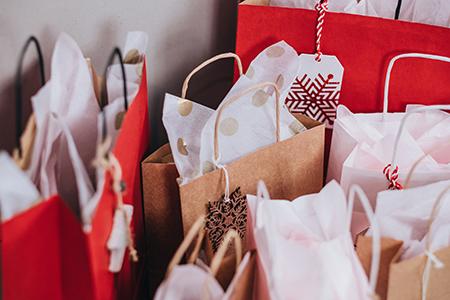 Holiday shopping is the easiest way to mass-shop for those on your list. The sales are great, but they are limited depending on when you shop. Places like Target, Walmart, and most malls are great stomping grounds for those on your list including family, friends, and co-workers. 
Other easy gifts on a budget are little items to put in stockings or give with a card. Items like winter socks, gloves, lip balms, hand creams, or candles are less expensive gifts that everyone needs during the winter season.
Another idea would be to buy items in bulk and split the gift between multiple people. For example, you could buy a big pack of fuzzy socks and split it between multiple girls. You could also buy lotions and shower gels that come in bundle deals. Stores like Target, Walmart, and Marshalls are great places to find these types of items.
Marshalls is a great store in which shoppers can find something for everyone, including many expensive items that are marked down at a discounted price. The beauty section is often filled with brands including Anastasia Beverly Hills, Philosophy, and Burt's Bees, all for a cheaper price than shoppers might find elsewhere. Philosophy is a high-end body care company that sells lotions and shower gels for around $20; Marshalls offers gift sets with two bottles for $16.
HOMEMADE GIFTS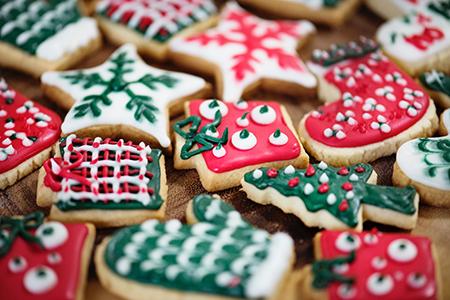 For gifts that are more personable, homemade gifts are the way to go. These gifts are not only great for someone on a budget, but are also special because they show how much time and care went into the gift. Sometimes, a homemade gift could be more meaningful than just something from a store. Platters of Christmas cookies, chocolates, or baked bread have all been popular gifts. The baking itself could be a fun project to do with loved ones as well. Even making a special card or writing a thoughtful letter to accompany a small gift are all great ideas that come from the heart and do not break the bank.
GIFT CARDS
If everything else fails, gift cards are still a practical option, especially for college students who look forward to receiving money of some kind, whether it be for their favorite fast-food place or a clothing store. According to an article in the New York Times, if you do not know what to get someone, a gift card is easy and will make people happy. Gift cards still show someone you care, but offer a convenient and less expensive option when it comes to gifts.