Stevenson University's men's and women's indoor track and field teams are preparing to start another successful year.
Both teams will start their season at the River Hawk Opener at Susquehanna University on Nov. 30.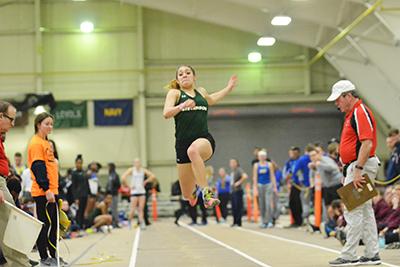 Last season, the women's team set school records, finishing fourth at the Eastern College Athletic Conference Championship (ECAC), and finishing second at the Middle Atlantic Conference Championship (MAC).
Entering the new season, the Mustangs look to start where they left off last year as they attend the River Hawks Opener on Nov. 30. Many of the runners are eager to start the season at this meet, including junior Kimberly Hammond.
"We are very excited to start the season at Susquehanna on Friday," said Hammond. "This is just another opportunity for us to compete, and I am really excited to get back on the track."
Some of the leaders on this year's team are "Kimberly Hammond, Rachel Panek, Lauren Dioses, and Jess Rega," said sophomore sprinter and hurdler Rachel Panek.
Not only are the Mustangs excited about the new season, but they are also happy to welcome Dave Berdan as their new head coach.
"I am extremely excited and grateful to be given the opportunity to lead both the men's and women's cross country and track and field teams here at Stevenson. I want to thank Director of Athletics Brett Adams and Executive Vice President Tim Campbell for giving me this opportunity," said Berdan, in an interview with Go Mustang Sports.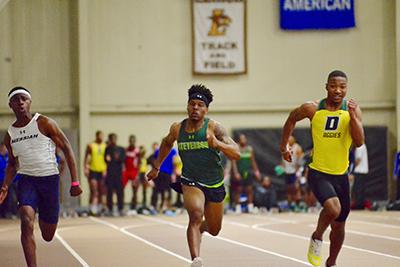 The Mustangs would also like to welcome Coach Zach Brown to their staff as well. "He has a lot of energy, good communicator, great new practice techniques, and he is USATF certified," said Panek.
With the two new additions to the coaching staff, fans should be excited to see how the season will play out for the Mustangs.
The men's team had a successful 2017-18 season, winning the program's first ECAC and MAC championships.
Last year's team contained several experienced upperclassmen, many of whom graduated in 2018. This year's team is much different, with a younger unit.
Although the team lacks experience, they have a lot of confidence in their new coaches.
"Coach Zach is mad cool, we had a good conversation about the upcoming season and what to expect so I felt confident going in," said senior sprinter and jumper Morgan Cheatham.
"Coach Berdan has always been good, even though he's not my event coach he still tries to have a good relationship with everybody, so I think that's been good for the whole team," Cheatham added.
Some names to look out for this year for the men's team are seniors Kendall Belser and Cheatham. They were both a part of last year's championship team, and they are both considered leaders on the team.
"I'd consider myself one of the leaders. Me and Kendall are like the two senior captains on the team right now especially because we have a pretty young team this year," said Cheatham.
Following the River Hawks Opener on Nov. 30, the teams will compete at the Wilkins Center Invitational at Shenandoah University on Jan. 13.