Adjunct instructor becomes entrepreneur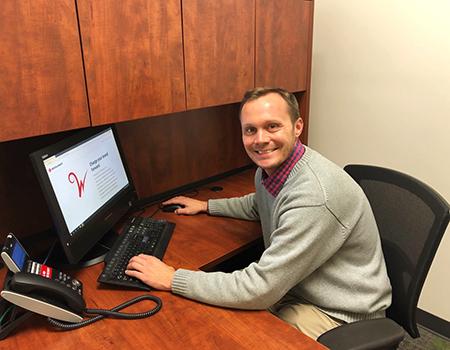 Adjunct instructor, businessman and recent entrepreneur, Christopher Daley, asked for a moment to fire off a quick email, as his new business demands an around-the-clock effort. Daley, a longtime public relations professional and three-year Stevenson University instructor, resigned from his twelve-year career at Maroon PR this October to open his own public relations and marketing firm, Whirlaway, LLC.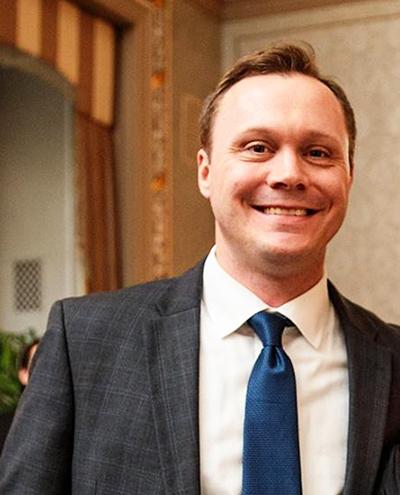 Daley, talkative and easy-going, is open to discussing his interests, recent business decisions and professional background to those who are interested. One does not have to ask questions to get to know Daley; he immediately opens up about his work, both past and present.
As a three-year adjunct instructor in the business communication department, Daley brings his enthusiasm and experience for his work into the classroom.
Ashleigh Jarrett, a junior business communication major at Stevenson, is a student in Daley's event planning course.
"He is very career-driven inside and outside of the classroom, which is an excellent example to set for his students," she said. She added that because of Daley's experience in the professional field, he is able to "provide personal insight and experience within the classroom environment."
For the professional side of his career, Daley worked for Maroon PR since it opened 12 years ago. Working his way up the chain of command, he initially started as an intern, and by the end of his time at the firm, he was the director of brand and business development.
This year, Daley made the decision to branch out and start his own business in public relations.
"It was a little scary to think what's next," he said, "but it's the old saying that 'all things must come to an end,' and once I got through that, the real feeling of excitement started."
Daley mentioned that changes in his personal life encouraged him to start his new venture. He named his company Whirlaway because of his passion for horse racing; the company is named after the 1941 Triple-Crown winner, Whirlaway. He launched his business this year as a public relations and marketing company.
Daley said that he feels "really excited and energized; it's a fresh start almost and a new chapter." He is currently working on building a client base and establishing himself in the industry.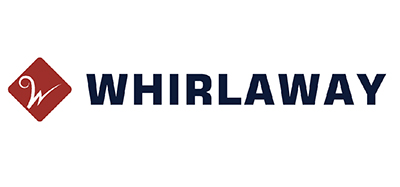 "The term 'whirling' really went hand-in-hand with the PR and marketing landscape," he said. "It's a 360-approach to your strategies to keep moving and push your brand forward." He also said that it does not hurt that the name is a good icebreaker and conversation starter.
Daley has a bachelor's degree in mass communications from Towson University. He graduated from Stevenson's online master's program last year with a master's in communication studies. While he was in the process of getting his master's, he worked full-time at Maroon PR and taught evening classes at Stevenson. He will teach two courses in the spring 2019 semester while simultaneously building up his new business.
As an entrepreneur starting his own company, Daley is dedicated to his work and teaching, which is evident from both his words and his actions. His friendly attitude lends itself well to the profession of public relations.
If you see Daley around campus, feel free to ask him about his company, Whirlaway, LLC, and the story behind the name. It is a good conversation starter, after all.
Donate to Stevenson Villager
Your donation will support the student journalists of Stevenson University. Your contribution will allow us to purchase equipment and cover our annual website hosting costs.