Stevenson University recently moved the campus store into Garrison Hall and rebranded it with a new name, "The Starting Gate."
The Starting Gate was moved into Garrison Hall South on July 1 and began operating on July 15. One of the major reasons behind the move, according to Robert Reed, director of auxiliary services, was the "loss of the day-to-day student" and the store's sales at the former location benefiting primarily from athletic events and open houses.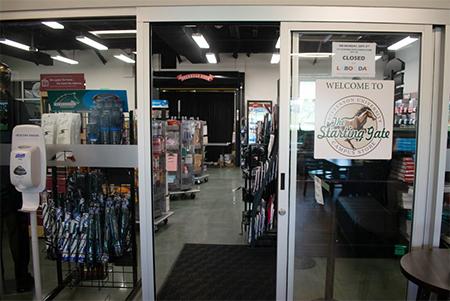 While the Starting Gate is brand new, there are still many plans to improve it, according to store manager Lashaun Calderone. The store aims to be more "student-oriented" with plans to add computers in the near future.
Students also play a major part within the store's clothing department. Calderone explained how there are occasions where input from students in particular is especially useful when it comes to apparel. Clothing is changed within the store with the change of seasons.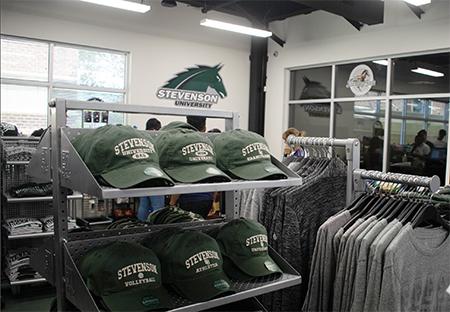 Previously, students had to travel down to the bottom of the Owings Mills campus in order to enter the campus store, but now the Starting Gate brings a closer location where students can "begin their college lives," according to Reed. The name of the store was driven by the idea that the Starting Gate should be students' first destination as incoming freshmen.
The Starting Gate's moving process was exceedingly quick. Between the end of June and early July, workers had closed down the Greenspring campus location and moved all products into the Owings Mills store. This allowed operation and sales to continue while moving supplies into Garrison Hall.
Reed explained that prior to July 4, the Boulevard Center location shut down its store. The staff completed the moving process while the rest of the campus was closed.
Stevenson University offers an insight as to what the store has to offer students on its website. According to the university website, students, faculty and parents photos and lists offer a clear depiction of what is in the store.
This includes all products, from textbooks to pens and sweatshirts. The site provides all of this information via a short video along with the location of the Starting Gate.
"Your life at Stevenson begins with the bookstore and then expands into everything else," explained Reed. The store's location in the center of campus provides a sense of home and gives students a place to study, drink a coffee or simply relax since it is directly adjacent to the campus coffee shop.