The Ravens Flock is one of the newest organization coming to Stevenson University in 2019. The organization is operated by Stevenson students in cooperation with representatives of the Baltimore Ravens.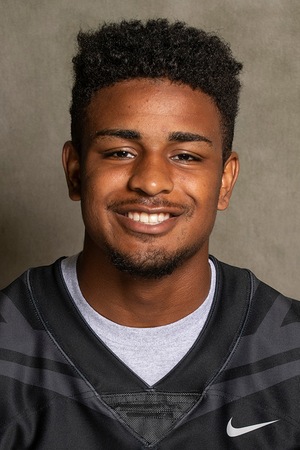 The Ravens Flock serves as an opportunity to "bring the Stevenson community together through Baltimore Ravens football, and operating as an environment where students are able to learn more about the professional sports industry," said Ravens Flock president Kobe Bolanos.
The organization was pitched from members of the Baltimore Ravens, and Bolanos felt as though it was "a great opportunity to set Stevenson apart from other schools" within the Maryland area. Recognizing that with the university growing in prestige, having the Baltimore Ravens' name attached to a resume could be very beneficial to students.
Members of the Ravens Flock can expect opportunities to interact with the Stevenson community throughout the year. For example, the organization will host watch parties of Ravens games, offer community service opportunities as well a speaker series with members of the Ravens organization. The vision is to have "the Ravens Flock grow as large and diverse as possible with football fans as well as people that do not consider themselves to be football fans," said vice president Emmanuel Essien.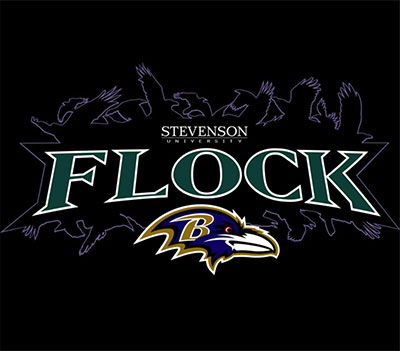 Recognizing that the fall is a very busy time for the Ravens organization since it is their actual football season, the fall semester will be spent focusing on building camaraderie throughout the Stevenson community. Time will be spent focusing on socializing and promoting the Ravens brand. The spring semester will include networking and learning as this is the time when guest speakers are able to visit, and the Ravens' schedule for collaborative networking opportunities will expand.
"This is one of the only organizations that is in direct relation with an NFL team within any school in the country and with that the sky is the limit for the Ravens Flock," said Bolanos. His vision for the organization, simply put, is that he wants "to be in a position that allows for members to gain experience from people in the professional sports industry because it is so rare to gain that information while still in college," as well as allowing members to leave their comfort zones and network with business professionals, using the Ravens Flock as a tool for building successful relationships.
To keep up to date with all information regarding the Ravens Flock, interested students can follow their Instagram page, ran by Chikwado Nsoedo, @ravensflock_su. The Instagram page will serve as an effective outlet for upcoming events, organization feedback around campus and photos of event highlights.