A new Chief Information Officer in charge of all technology on Stevenson's campus has been at work since October 2018.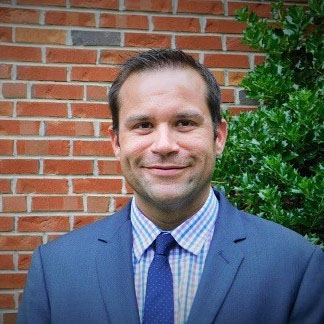 Brian Fodrey oversees technology from faculty and staff offices, wireless and networking, infrastructure, application development, information security, user service and support, and facilities management. In short, any technology that supports the students and staff most likely falls under his jurisdiction.
The CIO formerly worked as the Chief Information Officer and assistant dean for Facilities and Information Technology in the School of Government and the assistant dean for Information Technology with the School of Law at the University of North Carolina at Chapel Hill.
Currently, Fodrey said, although there are no technical difficulties at this time, there are two changes about which the university should be aware. The move to Office 365 will change how students have access to Microsoft Office applications, the way they access their email, and their collaboration on documents. However, students will receive emails about these changes when they happen so all can stay up to date. Additionally, the changes will not be very drastic and will greatly improve IT usage.
The IT department will even try to advertise other applications that are available on campus which some students may find helpful, but might not be aware of.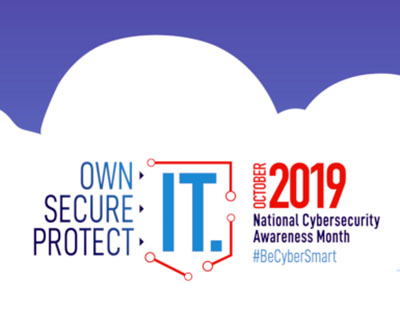 Fodrey explained that October is Cybersecurity Awareness Month. Held nationally every October, this month is a collaboration between government, education and industry to "raise awareness about the importance of cybersecurity and to ensure that all Americans have the resources they need to be safer and more secure online," according to the Department of Homeland Security.
Stevenson will sponsor a month-long program targeted at students and staff in order to raise awareness of the dangers of responding to malicious emails or texts. He hopes that making people aware of the dangers will lessen the number of people who get tricked by phishing or other scams.
The CIO encourages students to reach out to him or the IT staff if they run into a problem on campus. He wants students to view the IT department as a partner and a service provider to the university, adding that if he is not aware a problem exists, he can't do anything to fix it.
For example, the difficulty in getting steady Wi-Fi on the Greenspring campus is something he was not aware of but was happy to be informed of the problem and will try to fix it. Those who don't feel comfortable talking directly to a staff member in the IT department can submit a ticket online; knowing about the technical problems on campus will help the IT staff find solutions. Fodrey also encourages students to go to Tech Connection if they encounter a problem since it is run by other students who are supporting the university in order to better serve the staff and students.