Stevenson's men's and women's cross country teams had a hot start and set a strong foundation for a Middle Atlantic Conference (MAC) championship and post-season run.
Both teams competed in the Don Cathcart Invitational on Oct. 5. The women won the meet, highlighted by Emily Gates setting a program record to take first overall and winning the race by over 35 seconds.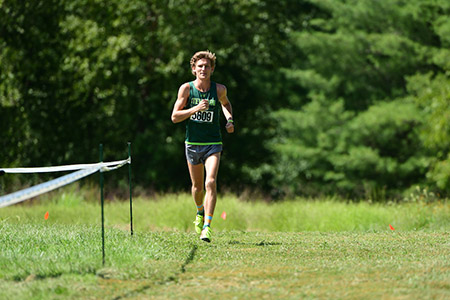 The men's team finished third, led by senior Patrick Watson setting a course and program record on his way to first place. He beat the field by 57 seconds to take home his third win of the fall.
Watson surpassed his school-record time achieved at last year's NCAA Division III Championships by over 33 seconds, according to gomustangsports.com. Watson was also recently named ECAC South Runner of the Month for September. Dave Berdan, head coach for both the men's and women's teams, had high praise for Watson, saying it is nice to not have to worry about him.
Berdan was very pleased with the early success of both his teams. "They are way ahead of where I hoped right now," he said.
On the women's side, he thought that the first-place finish showed how strong the Stevenson team actually is, and noted that the men's team continues to make improvements across the board.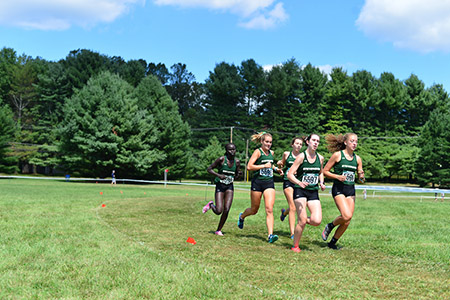 Berdan said that one of his favorite parts of the job is "just seeing [the runners] improve and how happy they are when that happens." Every Mustang runner clocked a personal best on the flat and fast course at Winter Place Park.
Even though cross country is an individual sport and most runners are self-motivated, Berdan still finds a way to motivate them further. He said he learns what each of his runners needs to push them to the next level, then pushes them individually to perform at their best.
The men's team finished second the last two years in the MAC. Depth at the 4th and 5th running spots will be crucial in winning the MAC championship and maintaining a strong postseason run.
The Mustang's next race will take place at Rowan University on Saturday, Oct. 19 as the team looks to improve on early season success. A good finish will put the Mustangs in a good position for obtaining an at-large bid if they do not place first or second at regionals.