November is arriving soon, which means that National Novel Writing Month (NaNoWriMo) is about to begin. Starting Nov. 1 and ending Nov. 30, NaNoWriMo is aimed to inspire all people to write.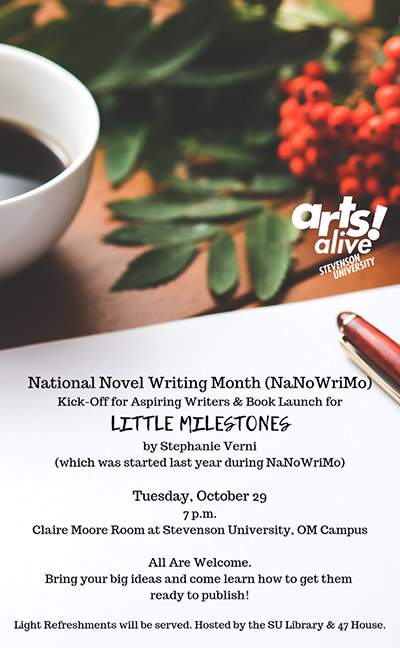 According to the National Novel Writing Month website, nanowrimo.org, "Each year on November 1, hundreds of thousands of people around the world begin to write, determined to end the month with 50,000 words of a brand-new novel."
The month-long writing event was founded in 1999, and has grown in popularity since. According to nanowrimo.org, over 300,000 writers participated in NaNoWriMo in 2017. In fact, NaNoWriMo has grown from just being a writing challenge to now a non-profit organization encouraging writing literacy.
Elizabeth Fields, a Stevenson University research and instruction librarian, said that the ultimate goal of NaNoWriMo's writing challenge is "to get people into the habit of writing." Participating in NaNoWriMo, Fields said, "makes it easy to break [a writing project] into small chunks and do it every single day."
Stevenson University will also hold events aimed to encourage participation in the writing challenge. On Oct. 29 at 7 p.m. in the Claire E. Moore room, 47 House and Arts Alive! are hosting a NaNoWriMo kick-off event and book launch for "Little Milestones," a novel authored by Stephanie Verni, professor of business communication, who started writing "Little Milestones" during last year's NaNoWriMo challenge.
At this kick-off event, Verni says that she will explain to attendees how she was able to write the draft for "Little Milestones" during NaNoWriMo. Copies of Verni's new book will also be available for signing at the event.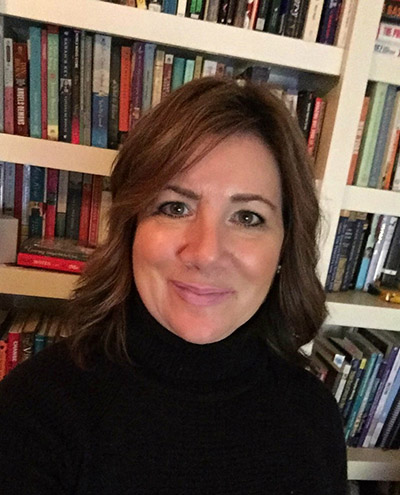 Along with "Little Milestones," Fields said that other popular published books first drafted during NaNoWriMo, such as "The Night Circus" by Erin Morgenstern and "Fangirl" by Rainbow Rowell, will also be featured.
The NaNoWriMo kick-off event is to be interactive, with a scheduled Q&A session as well as a writing-goal exercise to engage attendees. Verni also encourages attendees to bring NaNoWriMo-related questions, goals or writing ideas to the event.
Both Verni and Fields believe that participating in NaNoWriMo is a great way to initiate the writing process for aspiring writers. Since NaNoWriMo can also become a more personalized challenge, participants can set individual goals about how much wish to write during the month and what genre their literary work will be.  
Those wanting to participate in NaNoWriMo can choose to sign up for the writing challenge at nanowrimo.org, though that choice is optional. According to nanowrimo.org, by signing up on the website, participants have access to additional resources, such as tools to help monitor their writing progress.
Any Stevenson student, faculty, or staff member who has additional inquiries about NaNoWriMo can visit the NaNoWriMo website and contact Verni or Fields directly. They can also visit Verni's blog and attend the Oct. 29 NaNoWriMo kick-off event.