SU Online holds Bachelor's to Master's talk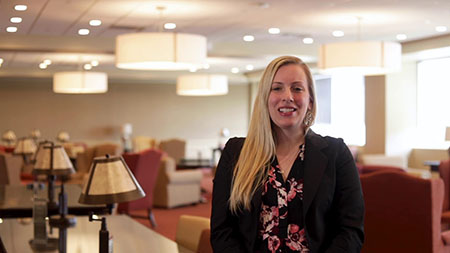 Stevenson University Online (SUO) will host an information session on Nov. 5 from 5-6:30 p.m. in the Rockland Banquet Room for students interested in the university's Bachelor's to Master's option.
According to Amanda Millar, director of recruitment and admissions for SUO, the information session will give prospective students insight into the advantages of earning both degrees in a short time frame.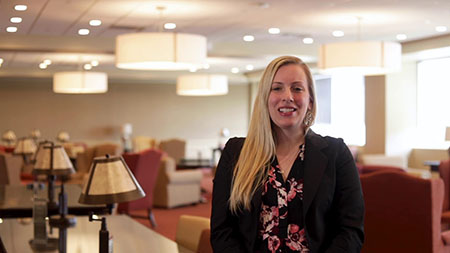 The Bachelor's to Master's option is available for qualified students who are interested in simultaneously working to earn a bachelor's and master's degree. Students must have a minimum of 60 completed credits and a cumulative GPA of 3.0 in their undergraduate programs at the time of application for the advanced degree. Once accepted, students will work with a graduate advisor and discuss opportunities to add master's courses into their current schedules. Students can earn dual credit for a master's course, having it also count towards their undergraduate degree.
According to Millar, the upcoming information session will start with an overview of the Bachelor's to Master's Option. After this presentation, a panel composed of graduate and current SUO students will talk about the program and answer any questions. Students will then have an opportunity to talk directly with faculty and leads at program-specific tables.
Eligible master's degree programs include business and technology management, communication studies, community-based education and leadership, crime scene investigation, cybersecurity and digital forensics, forensic accounting, forensic investigation, forensic science, forensic studies, healthcare management, and teaching.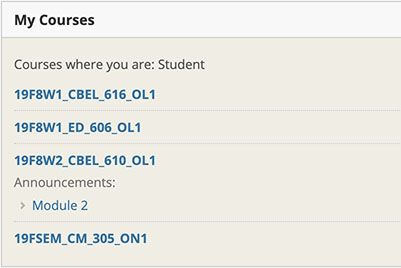 One of the many benefits to the program is that students have the opportunity to work in courses with their current schedules. Graduate courses are offered online in eight-week sessions during fall, spring, and summer semesters.
"There is no expectation to physically show up to a class every week, which allows flexibility for our students," said Millar. Students should, however, plan on 15-20 hours of class work and assignments in their specific courses per week.
Another benefit is there are no additional costs to enroll in the Bachelor's to Master's Option. For those students who are taking 18 credits or fewer per semester, including graduate courses, their current financial aid and scholarships are not impacted. According to Millar, undergraduate students may not receive financial aid if they take graduate courses during the summer sessions and would pay the standard tuition rate for the master's courses. The tuition varies between $625-695 per credit, depending upon program.
Students can visit stevenson.edu/online to read more about the upcoming information session and the SUO Bachelor's to Master's Option.
Donate to Stevenson Villager
Your donation will support the student journalists of Stevenson University. Your contribution will allow us to purchase equipment and cover our annual website hosting costs.