Students intern for mayoral candidate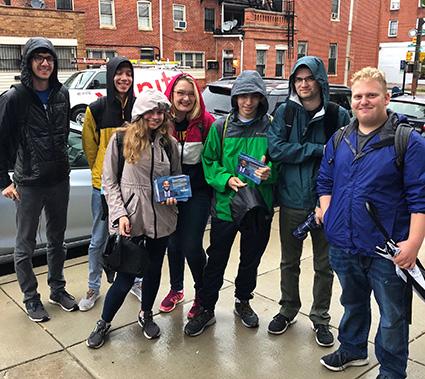 Several Stevenson students for the 2019-2020 school year are interning with a mayoral campaign in the Mt. Vernon neighborhood in Baltimore city. The students' contribution to the campaign counts for credit, and the experience will last until April 28.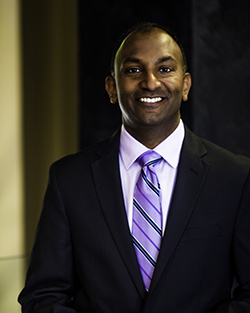 Thiru Vignarajah is a Baltimore native campaigning to be elected as the mayor of Baltimore for 2021-2025. He hopes to tackle crime without mass incarceration or cash bail, focusing on repeat violent offenders, creating workforce development programs for re-entry, and expunging the records of those with non-violent marijuana charges (upon legalization), according to campaign intern Morgan Mills.
Vignarajah intends to restore faith in government with a renewed commitment to transparency, beginning with an agency-wide independent audit.​ Additionally, his goal is to change the public view of Baltimore and improve its reputation, according to campaign intern Jessica Koch.
There are three interns from Stevenson out of the 32 other student interns from other colleges in Maryland. The interns are Morgan Moore, class of 2020; Jessica Koch, class of 2021; and Morgan Mills, class of 2020.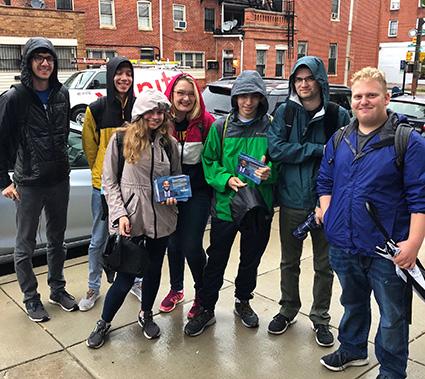 Koch is the outreach coordinator for the campaign. She takes the lead on all constituent outreach as well as plans events for interns and supporters. She also helps organize press conferences by reaching out to local news outlets and reporters.
Koch's favorite part about her internship is policy writing. She is currently helping to write policy on "squeegee boys," groups of young men in Baltimore who clean cars without consent in hopes of earning money. Koch has also worked on the comprehensive crime plan, policies legalizing cannabis, and an e-cigarette policy.
"I have been interested in writing public policy for some time," Koch said, "when I heard about the possibility to work on a campaign and maybe get a chance to write real policy, I jumped at the opportunity."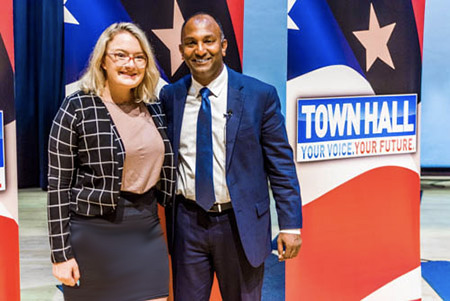 Stevenson student intern Morgan Mills, the head of digital activism for the campaign, is in charge of making sure social media posts are boosted with organic interactions. "Social media presence is so important, especially for a local, grassroots election like this," Mills said. "I also do a lot of canvassing in the city, which allows me to make connections with his potential future constituents."
All Stevenson interns involved in the campaign are receiving credit for the internship, according to the interns. "I am getting college credit for this internship, which is awesome because I am so passionate about this campaign, so getting credit is just the cherry on top," Mills said.
Mills will also be present at Stevenson's School of Design showcase, where students showcase the internships they have taken part in to encourage and network with other students. The event will take place Nov. 15 in Rockland Banquet Hall from 1:30-4 p.m.
Donate to Stevenson Villager
Your donation will support the student journalists of Stevenson University. Your contribution will allow us to purchase equipment and cover our annual website hosting costs.