Editorial staff gives thanks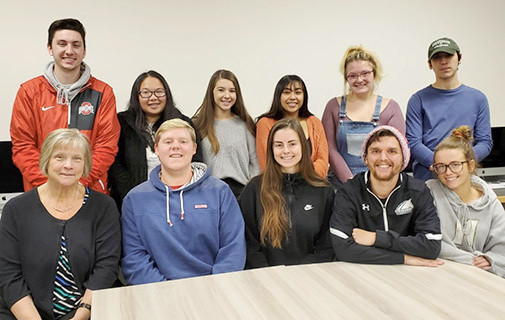 The Villager's editorial staff took a moment to consider what they have to be thankful for at this time of year. Here are their thoughts:
Tim Craig– I am thankful for my friends and family who are always there for me and my two dogs, Opie and Nixie.
Yina Dong– I am thankful for my friends and family because I can count on them for anything and for blankets because they are soft, cozy, and will always keep you warm!
Savana Herndon– I am thankful for my dog Riggins. He is always there to greet me at the foor when I come home. I'm also thankful for the friends and memories I've made over my four years at Stevenson.
Ryan LaCourte– I'm thankful for all the friends and family I've made at Stevenson. If it weren't for them, I don't know if I would have continued with school. I appreciate all the support and love they've given me. Secondly, I'm thankful for all the wonderful professors and mentors I've had at this school. Not only would my journey have been a lot more difficult without them, but I would also have a lot less direction.
Jess Lewis– I am thankful for my family and friends for always being there to support me and help me through everything. I am also thankful for the opportunities that I have for next semester.
Isabella Maxey– I'm thankful for my support system and being an RA at Stevenson.
Morgan Mills– I am thankful to be graduating this May! I'm also grateful for my parents– they're so supportive of me and everything I do; having a support system like them is so helpful.
Andrew Nagel– I'm grateful for my family/friends and good health.
Melanie Parncutt– I'm thankful for the opportunity to be a student-athlete, because it has given me the best friends, lessons, and memories I'll carry with me forever!
Derek Tangorra– I am thankful for my teammates and my momma.
Chip Rouse– I am grateful for the care and support of the Stevenson community in a year of challenge, and I am grateful to have a job that I love.
Donate to Stevenson Villager
Your donation will support the student journalists of Stevenson University. Your contribution will allow us to purchase equipment and cover our annual website hosting costs.