As the semester comes to a close, Stevenson's University Singers and the Ukulele Ensemble have prepared for the annual winter concert. The annual winter concert will take place on Dec. 5 at 7 p.m. in the Inscape Theater on the Greenspring campus, 1525 Greenspring Valley Road.
The Ukulele Ensemble and the University Singers will perform under the direction of Jared Denhard and Beverly Gandolfo, respectively.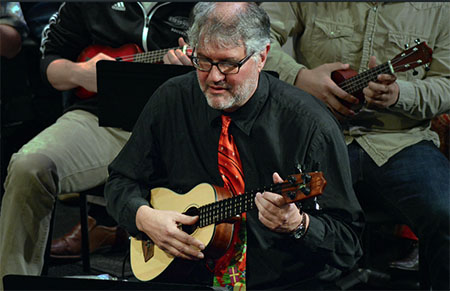 The Ukulele Ensemble is a group of students registered for the ukulele class, in which they have learned how to play the ukulele throughout the semester. The Ukulele Ensemble will perform holiday favorites, as well as some Renaissance and folk songs.
The concert is a culmination of their hard work and practice. Denhard said, "I think that students take this class just as an easy-A, but I think they leave this class with a greater appreciation for music."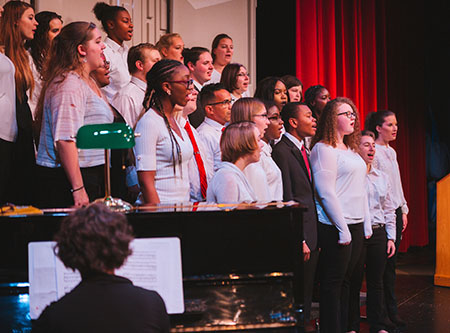 The University Singers will also perform during the concert. The University Singers is a student choir who perform throughout the year. They will perform a variety of classical works, holiday songs and Renaissance tunes. The Ukulele Ensemble and the University Singers will perform together in a singular performance to close out the concert.
The winter concert provides a venue for students to see what other students have been working on and highlight what the music department has to offer. It also serves a a way to invite staff and the surrounding community to see the music department's annual holiday performance.
In addition to the University Singers and Ukulele Ensemble's winter concert, the fall concert of the Greenspring Valley Orchestra at Stevenson University will be held on Sunday, Dec. 8, 2019, at 4 p.m. in the Inscape Theatre.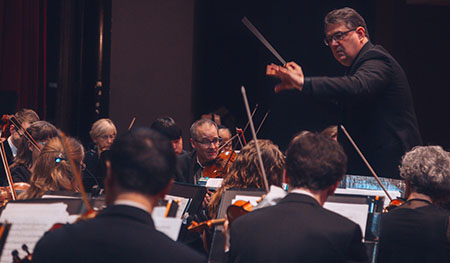 The orchestra will perform the popular Peer Gynt Suite No. 1 by Grieg, and Schubert's Symphony No. 9, under the direction of Harlan D. Parker. The music for the Peer Gynt Suite No. 1 was completed in 1875, and subsequently revised and enlarged in later decades, according to classicfm.com, ultimately becoming Grieg's most popular work. The Schubert work is the composer's final symphony.
According to a 2018 Villager article, "Parker became the director of the Greenspring Valley Orchestra in the fall of 2017, a few months after its founder, Dr. Robert Suggs, announced his retirement. The Greenspring Valley Orchestra, which was founded in 2002, houses a blend of approximately 60 string, percussion and wind performers from a variety of backgrounds. Membership isn't limited to Stevenson students; all alumni and other local interested musicians are encouraged to join."
Both performances are free and open to the public.