Student activities promotes new staff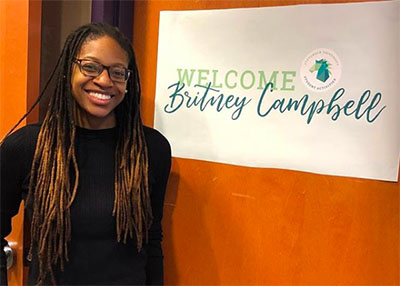 The Office of Student Activities has recently undergone many changes to its staff yet continues to provide great experiences and leadership opportunities for students.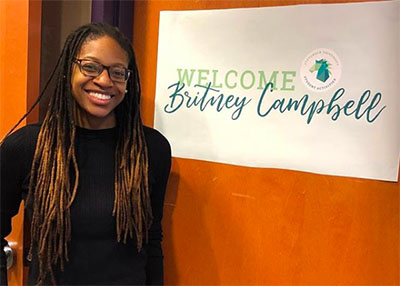 Student Activities lost two employees this school year, the first during the summer and the second during winter break. Both left Stevenson to pursue other employment opportunities. However, the office was able to bounce back from these departures by promoting Jenna Womack from assistant director to director of student activities and Britney Campbell from the programming coordinator to the assistant director position.
Womack was promoted to director in January of this year. In this position, Womack said she is responsible for supervising staff and making sure that everything runs smoothly. She added that she also "helps ensure that everything [the] office does relates back to [Student Activities'] core values of learning, community, impact, integrity, and fun."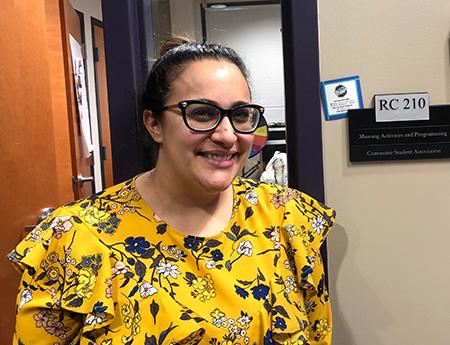 Womack has worked at Stevenson since 2016. During her time here she has enjoyed helping students learn how to plan events and develop them as leaders. In her new role she hopes to continue to help students "co-create their experiences."
In September of 2019, Campbell was promoted to the assistant director position. "I oversee all clubs and organizations, [the] SU After Dark program, student employees, and most of the marketing in [the] department," said Campbell.
Campbell has gained a lot of experience since beginning at Stevenson in January of 2019 and has brought with her other experiences from her time as an undergrad student. While in college, Campbell was a leader in her school's Black Student Association and was a graduate assistant for the athletics department.
Through these experiences, Campbell learned relevant skills that she could translate to her position at Stevenson. Campbell said she enjoys helping students "see their ideas come to life" and wants to help make things "more efficient for clubs and organizations." She added that she is excited to share new ideas she has during the next fall semester.
Since both Womack and Campbell were promoted, the programming coordinator position became vacant. That spot was filled in January of this year by Anna Kuang. Her responsibilities include being the advisor of the Commuter Student Association (CSA) and co-advisor of Mustang Activities and Programming (MAP).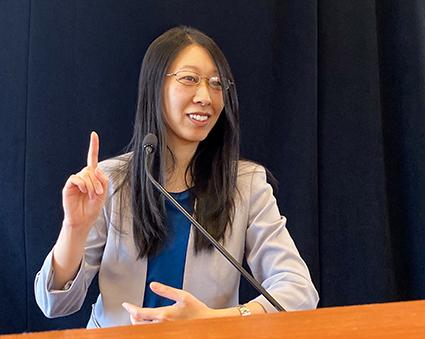 Kuang is also a tutor at Carroll Community College and has been involved in their Diversity and Inclusion Committee. Kuang is excited to be at Stevenson and to broaden her experience in higher education by being a part of Student Activities. She is looking forward to "delving more into a mentorship role for students" while being able to learn from the students as well. Kuang enjoys being able to interact with students and encourages anyone to drop by her office located in the club resource room to meet her.
Womack, Campbell, and Kuang all shared that Student Activities provides a community for students to get involved during their time at college by either attending events, joining a club, or taking on a leadership position. Students can find more information about Student Activities on the Stevenson website, the SU Portal, the Student Activities Instagram, or by stopping by the office on the second floor of Rockland.
Donate to Stevenson Villager
Your donation will support the student journalists of Stevenson University. Your contribution will allow us to purchase equipment and cover our annual website hosting costs.