Generous donation to fund new finance lab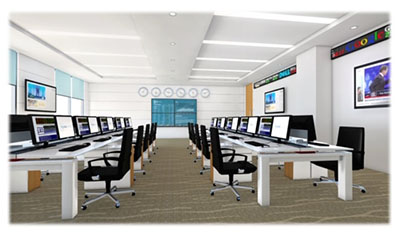 Stevenson adjunct professor Dennis Starliper has recently gifted the university $150,000 for the creation of an applied finance lab that will be named after him.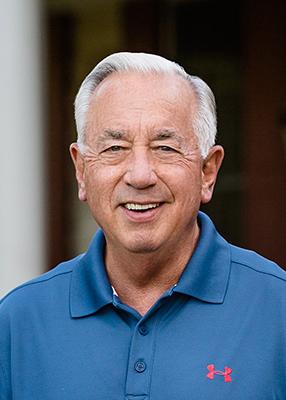 Starliper has been teaching accounting at Stevenson for the past 10 years. With an extensive background in banking and finance, Starliper said he enjoys teaching students because it keeps him youthful and allows him to pass his knowledge on to the younger generation.
He is a former executive vice president and CFO at Provident Bank who began teaching part-time in 2009. His favorite aspect of teaching is giving the students a real-world experience when applying theories to concepts in the classroom.
Starliper also previously created a scholarship for students, before gifting the applied finance lab.
According to a Stevenson press release, the lab will feature "digital stock tickers and multiple market data display… the applied finance lab will be a sophisticated teaching and research tool to enhance our students' career readiness by developing their command of financial technology platforms and investment decision-making processes."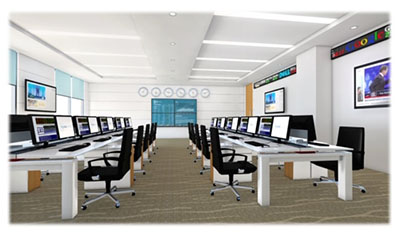 The professor said that the finance lab is part of a bigger dream in which Stevenson could become a strong, finance-focused school.
Starliper explained that he hopes to put Stevenson at the forefront of the university finance community and dominate the finance talent because he does not see it at the other universities in the area.
"It gives us a slice of uniqueness and differentiation," said Starliper. Another local university also has a similarly focused lab but does not discuss the details of it with any other universities.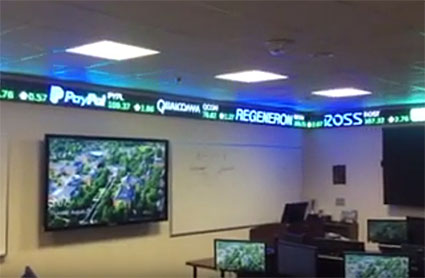 Hood College in Frederick, Maryland, gave Starliper and Dr. Zamira Simkins, associate professor and chair of business administration at Stevenson, the opportunity to explore their applied finance lab to help the Stevenson professors get some ideas about what a finance lab could provide.
Through the creation of the finance lab, students will gain expertise in applying current information about financial standards, as well as gain an understanding of the reality of working in the finance world.
Typically, such labs help students understand financial markets, how they operate in real-time and what their rules and regulations are. Starliper also said that this is a way for students to apply real-world experience into what they are learning into the classroom.
Construction for the new lab will begin this summer and is expected to be completed by the start of the fall 2020 semester. More information about the lab is coming in the near future.
Donate to Stevenson Villager
Your donation will support the student journalists of Stevenson University. Your contribution will allow us to purchase equipment and cover our annual website hosting costs.