Minecraft offers chances to create and explore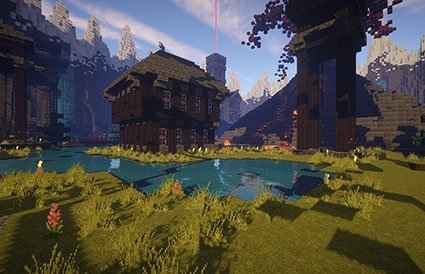 For both seasoned and beginning players, Minecraft has been a creative, easy-to-learn and mesmerizing video game for all audiences for the past 10 years.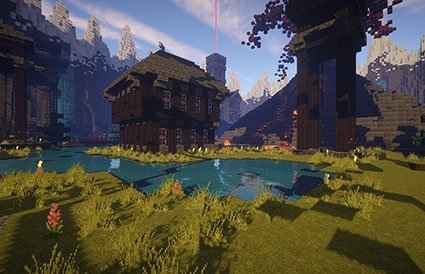 Minecraft was created by a Swedish developer named Markus Persson, now known by the community as 'Notch.' It was released as a full game by Mojang, a video game development company, in 2011 and purchased by Microsoft in 2014.
As of November 2019, Minecraft has sold 180 million copies across all platforms, and has 112 million monthly active players, according to Business Insider Australia.
This makes Minecraft the best-selling video game of all time, ranking above both Tetris and Grand Theft Auto V.
The first thing a new player will notice about Minecraft is the graphics: everything is square. The simplistic graphics are comprised of blocks, which give the game a unique, cubical and 3-D look.
Minecraft graphics are retro, but in the politest way. Its old-school graphics create nostalgia for older video games one might have played as a child. But what Minecraft lacks in high-definition graphics, it makes up for it in its gameplay.
It is a sandbox game, which means it does not have the common linear story players would experience with most video games. Sandbox games allow users to do anything they desire without the constraints of a story line or levels.
Additionally, the worlds in Minecraft are procedurally generated. This means every map offers a new, different and unique place to explore.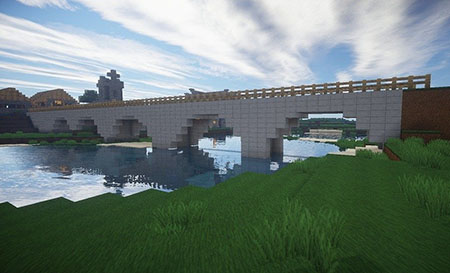 Both of these characteristics make Minecraft a game with endless replay-ability, with new environments and the choice to play however one wishes to.
Another notable gameplay feature is Minecraft's distinct background music. The soundtrack is a collection of instrumental ambient pieces that always manage to compliment the game in an unforgettable way.
Within the game, there are many different aspects of the world to discover and explore.
The terrain is littered with different biomes and other random features such as oceans, rivers and caves that add to the expansive environment of the game.
Maybe players will stumble upon a desert temple and have to avoid booby-traps in order to reach the hidden treasure underneath. Structures such as these are what add another level of excitement to the game.
There are two different gameplay modes available in Minecraft; survival and creative, which makes the game vastly desirable to different types of gamers.
Survival mode is the classic, more challenging version of the game. The goal is to collect, craft and hunt in order to build structures, to make tools and to ultimately survive.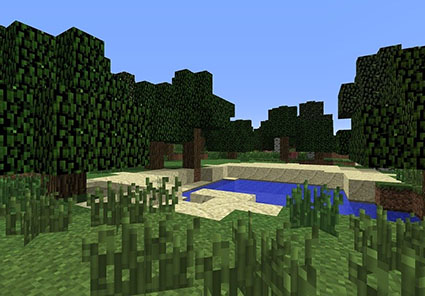 In creative mode, there is unlimited access to every block, resources and tool available in the game. The player can create anything their heart desires, hence the name.
Players have endless opportunities to set their own goals and challenge themselves to complete those goals, which is where the satisfaction from Minecraft comes from.
The great part about this game is the ability to create a unique and individual story. There is no rule book provided and no specific goals to accomplish; all can play how they want.
Build a secret underground base, construct a regal castle, or become a pig farmer. If you can think it- – and if you can collect the resources– you can do it in Minecraft.
The game makes it easy to transition from solo to multiplayer with the touch of a button, which is another plus. You can play alone as an escape or play with friends as a social event.
Minecraft is available across many different platforms and is reasonably priced, making it versatile and easy to get. It is available on Minecraft.net for $19.99 for console (PlayStation and Xbox), $26.95 for PC (Mac and Windows) and $6.99 for iPhone and Android mobile devices.
Whether you prefer building, mining or exploring, Minecraft is a game of endless possibilities and fun. It is a game everyone should experience.
Rating: 5 out of 5
Donate to Stevenson Villager
Your donation will support the student journalists of Stevenson University. Your contribution will allow us to purchase equipment and cover our annual website hosting costs.