The Office of Information Technology (OIT) at Stevenson University is dedicated to addressing all technical issues in the community.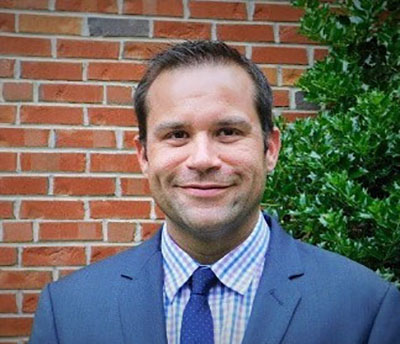 OIT focuses on offering technical service and support to all faculty, staff and students, delivering high-quality, reliable and secure technology capabilities and experiences. Four main areas are essential to the OIT staff: network and infrastructure, technical service and support, application and development and learning technologies.
Brian Fodrey, currently the chief information officer at Stevenson, spoke about the benefits of OIT support and how the offices help the community: "OIT supports many critical and valuable services and applications provided to the students. These include, but not limited to, high-speed network access, Office 365, Blackboard, specialized software support and access to BlueJeans, VoiceThread and Adobe, also classroom, computer lab, and meeting space technology and support, and high quality on-campus printing/copying."
There are some changes ahead with Office 365, and OIT continues to expand its office productivity and collaboration services to all users. One major impact here for members of the Stevenson community is that all need to update their passwords. OIT has recently sent emails to students regarding updating their passwords.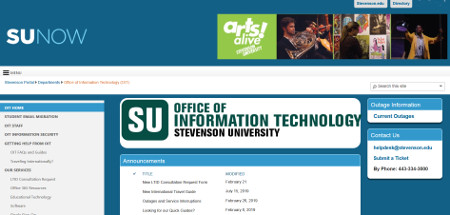 The benefits of the recent changes with Office 365 are that all of the Stevenson community can fully use all apps including Outlook, OneDrive, Microsoft Word, Excel and PowerPoint. Fodrey said, "With the recent upgrade to Office 365 email, students can now check email directly through that Office 365 portal. Or [on] their mobile device as well as take full advantage of all collaboration features in apps, such as Teams and OneDrive."
Fodrey also noted that the feature updates and upgrades are not available anywhere else. These recent upgrades are the latest office apps, and other upgrades include the ability to install Office 365 on PCs, Macs, tablets and phones while also offering 1 TB of OneDrive cloud storage to the whole Stevenson community.
One member of the Stevenson men's soccer team, Tariq Lee, works for OIT and explained the benefits of helping the Stevenson community: "The recent upgrades here benefit the Stevenson community for the better. The upgrade offers them more storage space and gives them more options with Office 365 that they didn't have before."
Lee added that he believes this upgrade was the right choice for the Stevenson community and is better in the long run.
Students who are looking for help regarding how to use these certain apps should visit https://isd4su.com/office365/ for more help. OIT also encourages students to visit the OIT portal page for the latest information.
Members of the SU community can receive help from OIT by visiting service desks located in the Brown School of Business and Leadership in room 102-A and in the Manning Academic Center in room N159.
The office hours are Monday through Thursday from 7:45 a.m. to 8 p.m. and Friday from 7:45 a.m. to 4:30 p.m. Offices are closed on Saturday and Sunday. Students can also submit a ticket to [email protected] or call the help desk at 443-343-3000.