The coronavirus (COVID-19) outbreak may have halted the progression of some events this spring semester, but one process is still moving forward: returning student housing selection.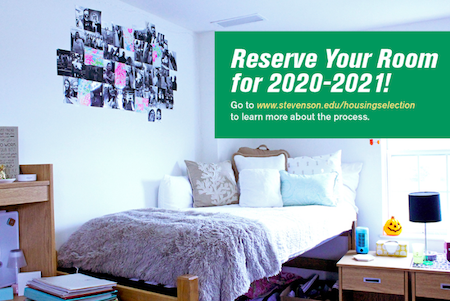 The housing selection process for returning students is "a multi-step process that allows students to move through stages to select housing based on class standing, as well as a lottery system based on completed roommate groups," said Leslie Kintner, Stevenson's coordinator of housing operations.
Beginning in early February, information about the housing selection process for the 2020-2021 year began being distributed to current resident students, with housing selection forms becoming available on Feb. 7 on WebXpress, according to the Stevenson University (SU) portal page.
The steps to secure housing for the fall 2020 and spring 2021 semesters, according to the "Residence Life" page on the SU Portal include the following:
attending an information session
submitting a form indicating a student's intent to return
updating emergency contact information on file
paying the non-refundable $200 housing deposit fee
submitting a completed roommate agreement card
attending the designated housing selection night where students choose available rooms for housing
signing and submitting the housing contract.
More than 800 students have currently completed the "Intent to Return to Housing" form, said Kintner. Completing the form is "the first step in initiating the process" of informing the Office of Residence Life and Housing that a student would like to live on campus during the following semester(s), Kintner added.
For each of the steps listed above, there are also corresponding dates and deadlines which are suggested to be met in order to help ensure that housing selection nights "run smoothly," said Kintner. Subject to change due to the COVID-19 outbreak, according to the SU Portal and Kintner, the following dates are important to note for students who wish to return to residential halls in the fall: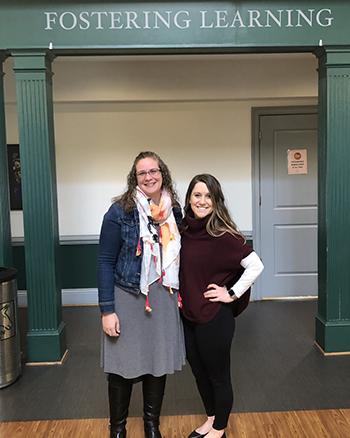 March 23 – Housing deposit and roommate agreement card is due
April 2 – Lottery numbers and times distributed to students via Stevenson email
April 6 – Rising seniors' housing selection night
April 14 – Rising juniors and mixed junior/senior roommate groups' housing selection night
April 16 – Rising sophomores and mixed junior/sophomore roommate groups' housing selection night
April 27 – Housing contracts for the 2020-2021 term are due
However, students can still live on campus next semester even if they miss the aforementioned deadlines and housing selection nights, Kintner emphasized. To secure housing for the 2020-2021 year, students who miss these deadlines would need to contact the Office of Residence Life and Housing directly, Kintner said.
Kintner recommended that throughout the housing selection process students have honest conversations with their roommates about living compatibility, and have options and contingency plans when choosing housing. "We do our best to get students where they want to be living, but we can't always promise anything in housing," Kintner explained.
"Our main goal in the returning student housing selection process," Kintner said, "is that students are finding folks that they want to live with." Kintner added that it is important that students are "happy in their living environments."
Especially with recent developments concerning COVID-19, students should regularly check their emails for updates and communication about the returning student housing selection process. Additional questions regarding housing selection should be sent to [email protected].