At the very end of 2019, a mysterious illness was reported to the World Health Organization (WHO) from Wuhan, China. Nearly four months later, the illness, now known as COVID-19, has become a pandemic and afflicted over 700,000 in at least 166 countries and killing almost 30,000 people around the world, according to WHO as of March 29, 2020.
The United States had its first confirmed case of COVID-19 on Jan. 20, when a man who had traveled to Wuhan returned to his home state of Washington. A death did not come in the United States until Feb. 28, and the country remained under normal function during that time. While cases in the United States remained steadily increasing, schools around the nation, including Stevenson, began remote learning online.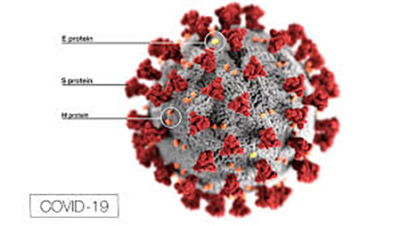 On March 10, a press notice sent to the Stevenson community said, "To help our faculty, staff and students prepare for the transition to remote learning after Spring Break, the university is canceling in-person, face-to-face classes for the remainder of the week."
Although Spring Break was just around the corner, students were expected to be off campus by Saturday, March 14, for an indefinite amount of time. This had many students scrambling with their parents to find solutions in case they were not permitted back, or were given only short notice for an eventual return.
It was not until March 11, almost three and a half months since the outbreak started in China, that President Donald Trump began using his authority to declare mandates to severely limit the spread of the pandemic. In an address to the nation, he halted travelers from all European countries except Britain after Italy had become an epicenter for the disease, according to the Center for Disease Control and Prevention (CDC).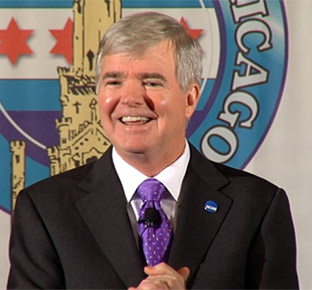 The country followed, as did Stevenson University shortly after, with precautions and cancellations that attempted to limit large crowds where there was a lot of interaction. On Thursday, March 12, NCAA President Mark Emmert and his board of governors decided to cancel all remaining winter and spring championships, according to an NCAA press release. This collectively ended the season for all athletes and coaches around the country.
But for the Middle Atlantic Conference (MAC), their hopes were not diminished at that point. According to a press release, the MAC agreed to just suspend athletic events for two weeks and reconvene after that hiatus to reassess if further action would be needed. But just four days later, another press release noted that the MAC would be canceling all spring athletics and practices for the rest of the year.
For beach volleyball senior Katie Leftridge, she and her teammates will not get to compete for Division III's first NCAA championship in beach volleyball.
"The hardest part of it all is that it would have been an incredible milestone for Stevenson and this program and we (the seniors) won't get to be a part of that amazing memory with our teammates," said Leftridge.
Within the same week, not only did Maryland Governor Larry Hogan order the closing of all restaurants and bars, but on Monday, March 23, he announced that all non-essential businesses must close by 5 p.m., according to the Governor's website. This included fitness centers, golf courses, barbershops, and theatres.
That day, March 23, Stevenson also closed its doors to most students, faculty, and visitors. Only certain necessary employees were allowed access to campus. The Brown School of Business and Leadership (BSOBL), the Kevin Manning Academic Center (KMAC), the School of Design and the Greenspring campus are all closed to students.
For students who remain on campus because of travel complications or state restrictions, Stevenson will provide assistance. Sodexo is currently feeding around 50-60 students brunch and dinner for those who do not have access to kitchens. In addition, the food pantry was moved to Ratcliffe Community Center for those who need it. While toilet paper is in high demand all around the country, Stevenson will continue providing toilet paper to students during this time.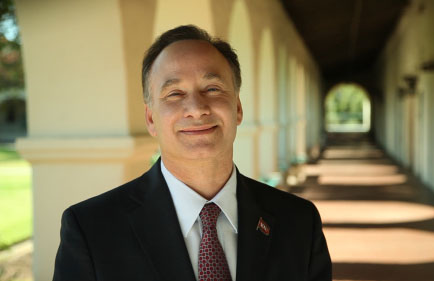 On March 20, after much deliberation, SU President Elliot Hirshman and Susan Gorman, executive vice president of academic affairs and provost, decided it would be in the students' best and most safe interests to extend remote instruction until the end of the spring semester, according to an email to the Stevenson community.
"We do this as part of a national effort to reduce the spread of COVID-19, in light of the dramatic increase in reported cases over the last 10 days," wrote Hirshman.
There are certainly many seniors who will deeply miss not being at Stevenson for their last semester. For senior applied math major and beach volleyball player Darian Hileman, it is just a lot of "what-ifs" now.
"Nobody really saw it all coming. One day we were set to travel to compete in Florida for our Spring Break trip, and then the next day, the school is closing down and we are switching to remote learning. There were just so many lost memories this semester," said Hileman.
This action also leaves resident students scrambling for a way to get their belongings back, especially those who do not live close to Maryland and use air travel.
In an email to students from Anne-Marie Hantman, director of residence life and housing, Stevenson's plan to safely move out all residents on campus was explained.
"The move-out process will take place Monday-Friday during the weeks of April 6 and April 13," Hantman wrote. "We will make exceptions only in extreme cases, and students who have permanent residences out of state will receive scheduling priority."
Students who cannot return to campus during one of the available dates and times may request a different date/time by contacting [email protected].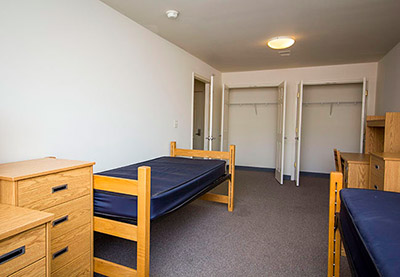 Students will select a three-hour block to remove all of their belongings and only one person of their choice is permitted to come with the resident and assist in moving the student's belongings. Carts will not be available for move-out purposes, so students must bring their own dolly or wagon to help transport larger items.
Students have been told by Residence Life that if they are not feeling well and have symptoms such as fever or dry cough before the block date and time, NOT to come to campus. Students should also try to refrain from bringing any "at-risk population" (60+ years old) helpers to assist in the move-out process.
With events dwindling rapidly around the United States, it was inevitable that each new trend that occurred across all universities would find its way to Maryland and Stevenson University. The next domino to fall was graduation.
In a March 26 email addressed to all graduating students and their families, Hirshman postponed May Commencement ceremonies.
"We understand the disruption that the COVID-19 outbreak has caused, especially for our Class of 2020 graduates and their families, and we are truly sorry for this," said Hirshman.
Hirshman added, "We will celebrate your Commencement this year and are currently considering dates later in the year when we hope to gather as a campus community in order to recognize our graduates' achievements."
For more COVID-19 updates and information, as well as Stevenson's communications and updates, please visit this site.