From Arts Alive! — A Greenspring Review Special Feature Section and Contest:
"Covid-19 has affected the lives of those across the world and has, in many ways, brought out the best and worst in individuals. Because of this, we want to give SU students a way to express themselves during this crisis. Whether it is a hilarious fiction or nonfiction story about being stuck inside with your family or a heartfelt poem commenting on the human experience, we want to hear it!"

Send in video journals, quarantine songs, sketches and photographs, poems, flash fiction, comics, original memes, infographics, political and social commentaries, quarantine playlists, day-in-the-life videos, soapbox speeches, and anxiety-fueled monologues.
Send your submissions to [email protected]. Publishing will start April 1 and keep going as long as submissions keep coming.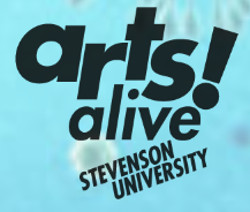 By submitting your work, you are assigning the rights to Stevenson University to publish the work, with attribution, for the purpose of promoting the University and its programs.
To be considered for the contest for prizes, submit by April 15. Prizes will be given in the following categories:
Overall Grand Prize
Best poetry
Best prose—fiction
Best prose—nonfiction
Best 2D art—all media (drawing, digital art, design, and photography)
Best time-based media (film and motion graphics)
The GSR Special Feature Section will be curated by the GSR editorial staff. The contest will be judged by English faculty and members of the Arts Alive Committee.