Films have attempted to represent grief numerous times. However, a movie that accurately and realistically represents how the emotions of depression and despair are actually seen in people's lives is rare.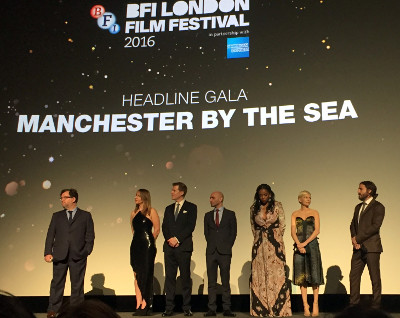 "Manchester by the Sea," written and directed by Kenneth Lonergan, is one of those rare works. With powerful performances and an unsettling but realistic depiction of grief, "Manchester by the Sea" deserves its certified fresh 96 percent rating on Rotten Tomatoes.
Along with many reviews praising the film, Peter Travers from "Rolling Stone" said, "It's hardly an accident that 'Manchester by the Sea' ranks with the year's very best films. It takes a piece out of you." Simply put, "Manchester by the Sea" will be an emotional experience for every viewer.
Winner of 66 total awards, including two Academy Awards for "Best Original Screenplay" for Lonergan and "Best Actor" for Casey Affleck's lead performance, "Manchester by the Sea" deserves recognition. The Academy Awards also nominated the movie for "Best Picture" in 2017.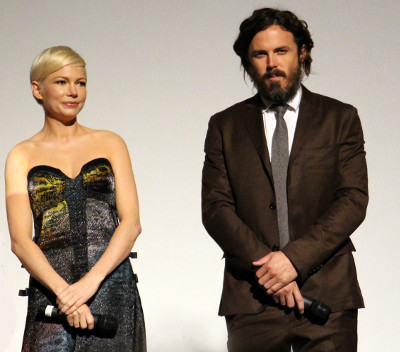 The story follows Lee Chandler, played by Affleck, a soft-spoken handyman. After his brother's death early in the film, he learns that he is now the guardian of Patrick, his brother's 16-year-old son, portrayed by Lucas Hedges.
The movie uses frequent flashbacks to build the viewer's understanding of the main character's past, where the viewer discovers the tragedy of Lee's family life. Chandler keeps remembering the tragedies in his life to show that because he hasn't let them go as they still haunt him.
The movie uses Lee's transition to becoming Patrick's guardian as the backdrop to explore Lee's broken past and damaged relationships. "My heart was broken… cause it was always gonna be broken, and I know yours is broken, too," says Randi Chandler, Lee Chandler's ex-wife, played by Michelle Williams.
The movie uses classical music to build, complement and contrast what the characters are going through internally. The movie's theme of sadness is accompanied by the cold and bleak scenery that is shown in the background.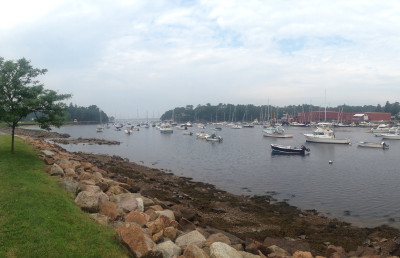 The movie frequently uses incomplete conversations and scenes that seem to be cut off in the middle. This could reflect the feelings of depression that characters are experiencing as well as their hopelessness and incompleteness, especially Chandler. "I can't beat it, I'm sorry. I can't beat it," he says, reflecting his incomplete resolve about his depression and grief.
The film reflects people's real-life responses to grief. Through a film that examines the reality of sadness and grief, many viewers are left to question what is really important in their own lives. Happy endings and positive messages are hard to find in this movie, so viewers who expect a movie to end happily will be disappointed with this film.
This movie is rightfully highly rated and regarded with nothing but the highest praise. "Manchester by the Sea" is truly a testament to well-done cinematography, acting, writing, and direction as well as communicating dark themes regarding death.