Faculty respond to National Poetry Month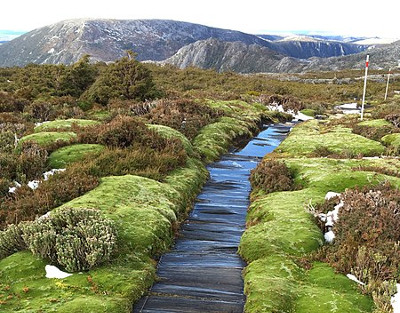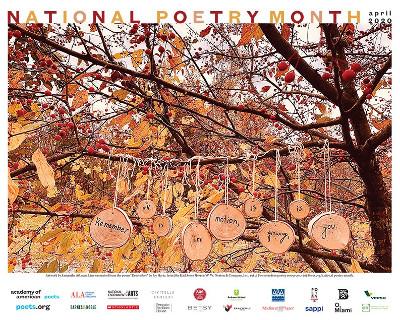 The month of April is National Poetry Month, an occasion created by the Academy of American Poets. The mission of this month is to raise awareness about the importance of poetry in American culture by encouraging the public to read or write a poem.
A few of Stevenson's faculty members were willing to take the opportunity to participate in National Poetry Month by sharing their favorite poems.
Stephanie Verni, professor of business communication, said she would love to participate by sharing an original poem she published in 2018 called "Cracking A Sonnet."
Forlorn, the faltering heart has no reason
to fill you with false hope and pay mind to your sanity;
whether there is heat or cold, it disregards season,
and pays no attention to matters of formality.
It breaks nonetheless whether anyone can hear
the silent scream, the muted moan—
inside, aching, but on the outside appears
calm; the whisper of a desperate groan.
Why is it a breaking heart makes no noise?
Unfathomable, really, that the ear can't detect
the sinking, shattering, cracking, crippling lack of joy;
it used to be intact and you never expect
that a breakage like this won't repair with glue
and that the red of the sunset has lost its hue.
Laura Smith, chair of the English department at Stevenson, says her favorite poem is "Instructions on not giving up" by Ada Limon:
More than the fuchsia funnels breaking out
of the crabapple tree, more than the neighbor's
almost obscene display of cherry limbs shoving
their cotton candy-colored blossoms to the slate
sky of Spring rains, it's the greening of the trees
that really gets to me. When all the shock of white
and taffy, the world's baubles and trinkets, leave
the pavement strewn with the confetti of aftermath,
the leaves come. Patient, plodding, a green skin
growing over whatever winter did to us, a return
to the strange idea of continuous living despite
the mess of us, the hurt, the empty. Fine then,
I'll take it, the tree seems to say, a new slick leaf
unfurling like a fist to an open palm, I'll take it all.
Chip Rouse, the faculty advisor of The Villager, shared one of her favorite poems, "Spring and Fall" by Gerard Manley Hopkins:
To a young child
Margaret, are you grieving?
Over Golden grove unleaving?
Leaves like the things of man, you
With your fresh thoughts care for, can you?
Ah! as the heart grows older
It will come to such sights colder
By and by, nor spare a sigh
Though worlds of wanwood leafmeal lie;
And yet you will weep and know why.
Now no matter, child, the name:
Sorrow's springs are the same.
Nor mouth had, no nor mind, expressed
What heart heard of; ghost guessed:
It is the blight man was born for,
It is Margaret you mourn for.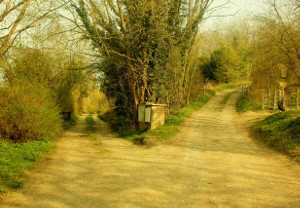 Rouse explained that she loves this poem by the Jesuit poet for the ways in which the writer looks at the innocence of the young contrasted with aging. In the end, it seems, we all mourn the sadness of loss that comes with aging.
Tess Gillis, director of Student Support and Success at Stevenson, says her favorite poem is "The Road Not Taken" by Robert Frost, originally published in 1916. A familiar poem poem among those who love poetry, "The Toad Not Taken" plays a significant role in American culture.
Two roads diverged in a yellow wood,
And sorry I could not travel both
And be one traveler, long I stood
And looked down one as far as I could
To where it bent in the undergrowth;
Then took the other, as just as fair,
And having perhaps the better claim,
Because it was grassy and wanted wear;
Though as for that the passing there
Had worn them really about the same,
And both that morning equally lay
In leaves no step had trodden black.
Oh, I kept the first for another day!
Yet knowing how way leads on to way,
I doubted if I should ever come back.
I shall be telling this with a sigh
Somewhere ages and ages hence:
Two roads diverged in a wood, and I—
I took the one less traveled by,
And that has made all the difference.
The Academy of American Poets website notes, "Now, as we face an unprecedented circumstance, National Poetry Month has taken on new meaning and importance. More and more people are turning to poetry at this moment, because poetry and inspiring language can help bring solace and needed strength."
Interested readers can sign for for Poem-a-Day, the original daily digital poetry series with over 250 new, previously unpublished poems by today's talented poets each year.
Do you have a favorite poem? Have you written something of which you are proud? Feel free to share it for publication at [email protected].
Donate to Stevenson Villager
Your donation will support the student journalists of Stevenson University. Your contribution will allow us to purchase equipment and cover our annual website hosting costs.