Social media challenges offer relief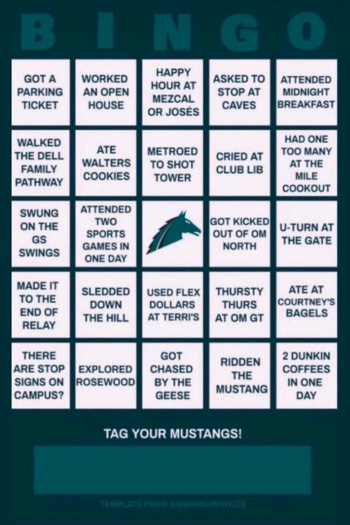 With most states putting in place a Stay-at-Home order, many of those quarantined at home have been trying to pass the time by watching TV shows, bingeing movies, and scrolling through social media.
People are taking advantage of their time on social media and creating different challenges across a variety of social media platforms.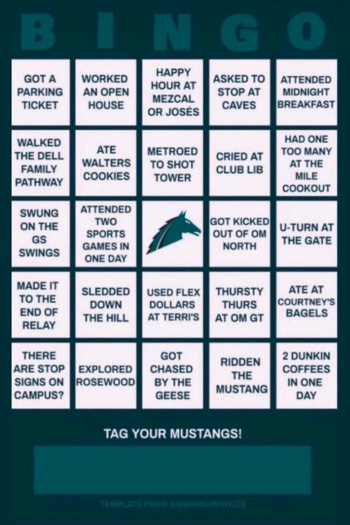 Challenges are popping up all over Twitter, Instagram and Facebook, which has brought the rise of a new social media app called TikTok. TikTok allows users to make short videos that range from 15 seconds to a minute that are often composed of a dance, a voiceover or a video of compilations on a certain topic.
Many of the challenges begin when someone you are following tags you in a post that is either a picture or video with a nomination for you to participate in said challenge. Once you are nominated, you have 24 hours to complete the challenge and nominate one of your followers in order to keep the challenge alive.
On the social media platform Instagram, which allows users to post photos and videos as well as tag others in them, the push-up challenge of "see 10, do 10" has become very popular. With this challenge, the goal is to promote physical activity and to engage with friends and family on social media, adding in an entertaining twist of new and fun things to post.
Additionally, on Instagram and Facebook, people have been posting bingo boards for others to play. The bingo boards a part of the challenge contain none of the traditional numbers; instead, the boards include memorable landmarks, bucket list items, and other things unique to a specific city or college.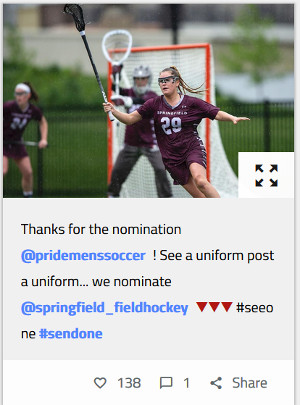 For example, at Stevenson, having a class on the Greenspring campus, or at Virginia Tech, for instance, eating three meals at a certain dining hall; these would be items on the bingo board. All the responses are things that someone might have done and then the next step is to tag family or friends to join in the fun and keep the challenge alive.
Another challenge is the "Draw In Five Seconds" challenge, which through an Instagram filter, participants can draw a random object by using their nose as a "paint brush" and the screen of their smart device as the drawing board. Clicking on the filter will offer the user an image to draw — for instance, a banana. The challenge is to see whose painting is the most lifelike.
The filter by an illustrator that goes by the Instagram handle @Chmnda is available on his profile. When a user clicks on it, the person is prompted with an image to draw such as an apple or a car. If the drawing matches the object, then the person is the winner of the challenge.
With spring sports being canceled and many college seniors seeing their athletics careers come to an end, another challenge that has been popular is to "See a uniform and post a uniform." This is a great way for athletes to show love and support for their school and sport. This challenge also allows former players to reconnect with friends from their former teams or school.
Donate to Stevenson Villager
Your donation will support the student journalists of Stevenson University. Your contribution will allow us to purchase equipment and cover our annual website hosting costs.