As stay-at-home orders are issued in states all around the nation, many people are resorting to using online video conference platforms as a go-to means of communication. With so many types of platforms available for use, an analysis of some of the most popular and accessible options might be useful.
Zoom is an online video conference application that allows for meetings, video webinars, and conference rooms while also featuring a phone system and chat option, according to Zoom's official website. In an Android Central article author Joe Maring said, "Zoom is one of the most robust video chatting platforms, offering features like in-call text chats, the ability to record and share Zoom calls, and support for group calls up to 300 people."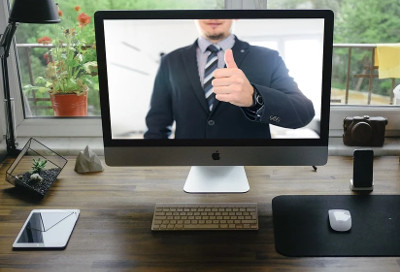 Zoom can be downloaded as an app on Android, Apple and Windows devices, as well through a Google Chrome extension on Chromebooks, according to Maring's article. To use Zoom, an array of payment plan options are available for those looking to host video conference calls according to Zoom's website.
With Zoom's basic, free option, there is the ability to host an unlimited number of one-on-one meetings and the choice to video chat with up to 100 parties for up to 40 minutes, according to Zoom's official website. Other payment plan options detailed on Zoom's website begin at a cost of $14.99 per month for video conference call hosts.
Zoom, however, does not feature end-to-end encryption which increases the security of its platform use as Kari Paul explained in a Guardian article. In a statement published on March 30, 2020 on the Federal Bureau of Investigation (FBI)'s website, the FBI warns about the rising instances of video calls being hijacked and hacked into, also known as "Zoom-bombing."
Google Duo – a video conference service launched by Google – offers a free way for up to 12 parties to video chat, according to Google Duo's webpage. The app also uses end-to-end encryption to ensure that calls and messages sent between parties using the app remain private. According to Joe Maring's Android Central article, "Duo manages to pack in a ton of great features while also offering some of the highest-quality video calling in the business."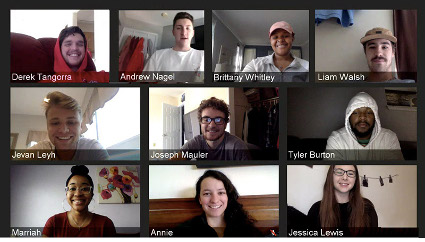 Some of the features that Google Duo boasts include the ability to record messages to people, as well as voice call, states Maring. He also notes, however, that Google Duo does not allow for users to add more people to a group call that is already taking place. Another feature that Google Duo users may opt to employ, called "Knock, Knock," which allows a user to "see live video of [their] caller before [they] answer," explained Maggie Tillman and Elyse Betters' Pocket-lint article.
To make a call using Duo, a phone number is used which "enables [the user] to reach people in [their] phone's contacts list," according to the Pocket-lint article. Available for free download and use on Apple and Android mobile devices as apps, Google Duo is also accessible on Windows, Mac and Chrome devices through the Google Duo official website.
FaceTime is a pre-installed app – provided through the technology company, Apple – that is available and free to use on any Apple products, including iPhone, iPad, iPod touch, and Mac.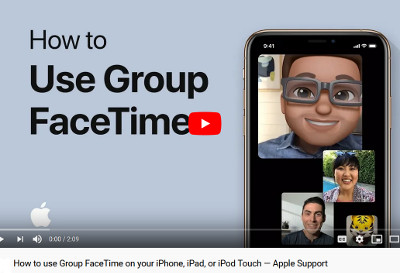 Apple-product users who open the FaceTime app and sign in with an Apple ID are able to video call or audio call any person, using their contact information (phone number and/or email), states Apple's website. However, in order for a FaceTime call to be received by the other party, that person must also use an Apple product.
The FaceTime app is also optimized for group video-conference calls, as long as all parties have an Apple product to use. According to Apple's website, Group FaceTime can be used to video chat with a maximum of 32 people. Depending on the device's screen size, between four to nine video screens can be viewed at one time – representative of "the most active speakers," states Apple.
Apple's website details that sidebar features of the FaceTime app include the option to mute or un-mute a user's microphone or video, the ability to add more people to an existing call, or message all individuals on the group call. To use Group FaceTime on an Apple device, users should ensure that their devices are "up-to-date," and that a Mac being used to FaceTime is updated to at least macOS Mojave 10.14.3, according to Meira Gebel in a Business Insider article.
OTHER OPTIONS
If looking for other app options, Skype, WhatsApp, Marco Polo and Jitsi Meet are also highly-rated video conference call applications. According to their respective websites, all of these applications are available for free download on both Apple and Android mobile devices, as well as Apple and Windows computers. For more information on these applications, as well as other recommended video conference tools, read CNET's article on "10 free Zoom alternative apps for video chats."