Being trapped at home can make it difficult to find something to eat, especially for those with zero cooking experience. However, here are some recipes that even an amateur can easily cook.
A simple recipe for beginners is the Easy Meatloaf recipe by Janet Caldwell. The preparation time is 10 minutes and it takes one hour to cook, making a total of eight servings that are great for a family of three-to-four with leftovers for another day. The ingredients include the following:
1 ½ pounds of ground beef
1 egg
1 chopped onion
1 cup of milk
1 cup dried bread crumbs
2 tablespoons brown sugar
2 tablespoons mustard
⅓ cup ketchup
salt and pepper for seasonings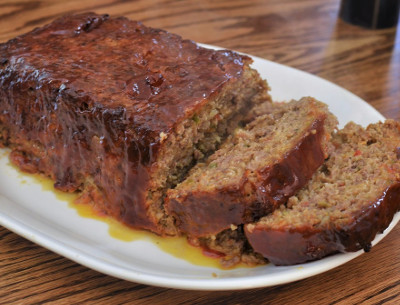 First, preheat oven to 350 degrees F (175 degrees C). Then, in a large bowl, combine the beef, egg, onion, milk, and bread crumbs, making sure to season with salt and pepper if needed. Place in a lightly greased 5×9 inch pan or a lightly greased 9×13 inch baking dish. In a separate small bowl, combine the brown sugar, mustard, and ketchup. Mix combination well and pour over the meatloaf before baking it at 350 degrees F (175 degrees C) for one hour.
Another easy treat is the Garlicky Spaghetti recipe by Lena Abraham. The recipe makes four servings, and the total time to prep and cook is 35 minutes.
6 cloves of divided garlic
¼ cup of extra-virgin olive oil
½ cup of bread crumbs
¼ teaspoon of crushed red pepper flakes
1 pound of dry spaghetti
1 tablespoon of butter
3 minced oil-packed anchovy filet (optional)
juice and zest of ½ lemon
⅓ cup of freshly grated Parmesan (optional)
⅓ cup of freshly chopped parsley
Kosher salt as needed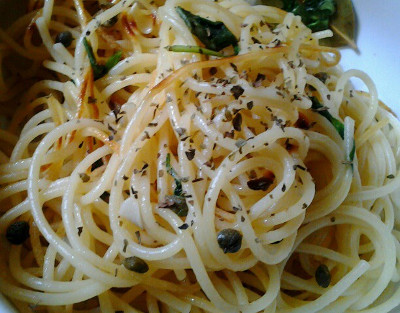 First, mince 3 garlic cloves, and in a large skillet over medium-high heat, heat 3 tablespoons of olive oil. Next, add breadcrumbs and minced garlic and season with crushed red pepper flakes and salt, cooking for about three minutes. Next, remove breadcrumbs onto a paper towel-lined plate and wipe out skillet. The recipe then calls for thinly slicing the remaining 3 cloves of garlic.
Now, place a large pot of salted water over high heat and bring to a boil, preparing the spaghetti according to package instructions, reserving at least 1 cup of pasta water. Meanwhile, return skillet to medium heat and add the remaining tablespoon of olive oil and butter. When butter is melted, add the sliced garlic and anchovies if using, since these are optional. Cook until garlic is fragrant and anchovies are dissolved — about two minutes.
Now, lower heat to medium-low until pasta is done cooking and once it is fully cooked, add pasta to skillet and toss. Then, stir in lemon juice, lemon zest, and Parmesan if using. As a final touch, add pasta water to thicken the sauce as needed and stir in parsley with 3/4 of the bread crumbs and toss. Top with remaining bread crumbs and serve immediately.
Finally, the Air Fryer Chicken Breast Recipe by Lauren Miyashiro makes two servings. If you wish to make more, simply double the ingredients.
1 large beaten egg
¼ cup of all-purpose flour
¾ cup of bread crumbs
⅓ cup of freshly grated Parmesan
2 teaspoons of lemon zest
1 teaspoon of dried oregano
½ teaspoon of cayenne pepper
2 boneless skinless chicken breasts
Kosher salt and freshly ground black pepper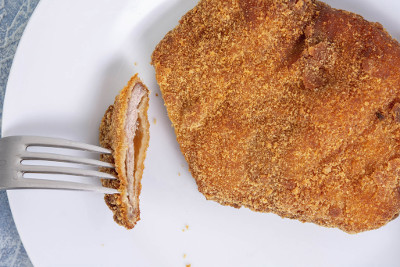 First, place eggs and flour in two separate shallow bowls. In a third shallow bowl, combine bread, Parmesan, lemon zest, oregano, and cayenne. One at a time, dip chicken into flour, then eggs, and then bread mixture, pressing to coat. Then, place in an air fryer basket or use the oven and cook at 375° F for 10 minutes. For the last step, flip the chicken, and cook for another five minutes, until coating is golden and chicken is cooked through.
Enjoy cooking some simple and easy recipes for the whole family or for individual needs while being quarantined indoors.