NCAA extends spring athletes' eligibility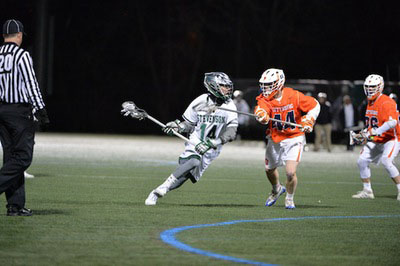 At the end of March, the National Collegiate Athletic Association (NCAA) extended eligibility to spring sport student-athletes who were affected by the COVID-19 pandemic.
Collegiate spring sports had barely started their seasons, most only getting a few games in, when the country shut down. Although it was important for everyone's health and safety, the move came as a shock to those learning that their seasons were coming to an end just after beginning.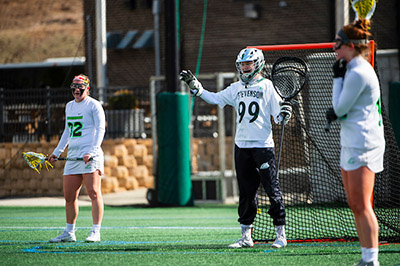 The NCAA had to amend many restrictions and guidelines in order for this change in eligibility to work. This included financial aid extensions and extending the limit of years an athlete can play in college. Although this change resulted in many adjustments, it was something that needed to be done to help a large group of Division I, II, and III students gain their seasons back.
According to an article, released by the NCAA on March 30, this decision allows each college and university to self-apply these extensions for their athletes. "The Board of Governors encouraged conferences and schools to take action in the best interest of student-athletes and their communities, and now schools have the opportunity to do that," said Council Chair M. Grace Calhoun, athletics director at Penn, in the article from the NCAA.
As for now, student-athletes across the country have a big decision to make, especially those who anticipated graduating in May. This is no different for the spring athletes at Stevenson.
Senior softball player Gina D'Andrea recalls being "upset that [her] time as an athlete has ended," but that she was excited when she heard the news about eligibility being extended. "So many athletes were affected by this and we were definitely all upset that our season was canceled, so it's really nice that they are giving us a chance to come back," she said.
Stevenson's softball team got a later start to the season compared to the other spring sports at the university. Gina said that her team "only got to play four games, so it feels like this season ended before it started." She also explained that this "gives so many athletes the chance to finish their career on a high note," especially for those whom this was their last season.
Many students left for spring break thinking they would be back in class and practice in two weeks. However, in an instant, they had to say goodbye to teammates, coaches, and for those like Gina, their athletic careers.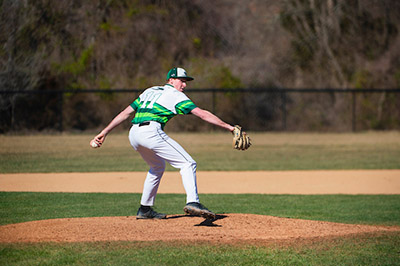 For others who have a few more years to play, this gives them time to decide what they would like to do. As a sophomore baseball player, Will Mesa said that it was "definitely a shame that the season was canceled, but it's a serious situation." He also explained how he would like to try and stay to gain back the loss of the season.
For Stevenson students, there are many options if they do choose to extend their playing time. The university has 12 graduate programs that students can now apply for, as they play their last season, including the Bachelor's to Master's program which allows undergraduates to take graduate courses early while achieving their Bachelor's degree.
Although these students have many decisions to make rather quickly, the NCAA's decision will be able to bring hope to people in this crazy time. It will also help be able to bring closure to those having to say goodbye to the sports they played for most of their lives.
Donate to Stevenson Villager
Your donation will support the student journalists of Stevenson University. Your contribution will allow us to purchase equipment and cover our annual website hosting costs.