Stevenson University's Center of Diversity & Inclusion (CDI)— a program designed to offer a place for students, faculty, and staff to explore awareness, education, respect, and the overall practice of diversity and inclusion—is hosting various online performances dubbed "coffee houses" featuring vocalists, guitarists, dancers, stand-up comedy, and poetry.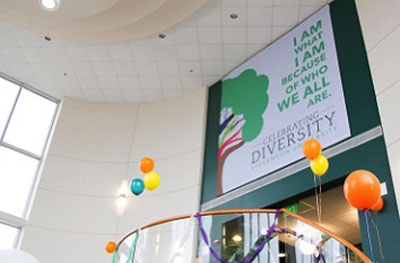 The coffee houses were designed by the director of CDI, Cristina Garcia, and Arts Alive! to promote discussion in the Stevenson community about inclusion and diversity. The concept of these events started when Garcia first started at Stevenson and there was a desire to combine the Arts Alive! initiative, a program that embraces the arts, to students, faculty, and staff, with CDI. According to Garcia, live performances give students, faculty, and staff "an opportunity to highlight their culture through a form of art."
It was important to maintain these events despite COVID-19 because they became favorited by students last year. "Students need something to look forward to, and if this can be that thing that they look forward to once a month, I want to be able to provide that," said Garcia.
The CDI expects around 60 to 70 people to attend each coffee house – roughly the same number of attendees the coffee houses brought in prior to the pandemic. Garcia said that she anticipates the attendee account to steadily grow as the school year progresses due to increased availability and accessibility, among students and community members alike.
The performances will take place live on CDI's Instagram account, @mustangcdi. Garcia noted that, given permission from the featured artists, she'd like to post the recordings on IGTV, an app on Instagram that allows for longer videos to be viewed, as well as on the Stevenson University's YouTube channel, in order to garner publicity.
Garcia further explained how the coffee house align with the program's over-arching themes on acceptance, community, and care. "Sometimes just raising awareness and educating people through informal means can get a little further than having a discussion," she said. As people explore their differences in an unharmful way, it gives them an opportunity to resolve "some of that division and allow people to see more in common than what we first think about and that allows us to increase inclusion."
Well aware that COVID-19 remains an ongoing threat to the physical world, Garcia explained that the performers themselves will be socially distanced with masks on. "[We'll] sanitize equipment in between each performer," Garcia said. "This is a lower risk, fun, interactive kind of way to offer a little bit of awareness and celebrations around difference."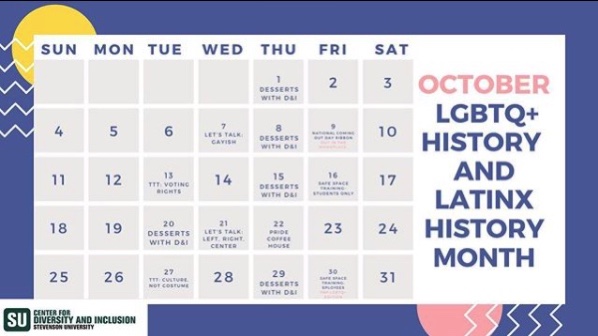 Specific coffee house themes coincide with various heritages, celebrations, and observances each month. For instance, October will focus on Stevenson University Homecoming Week and the LGBTQ community as National Coming Out Day is celebrated on Oct. 11. The coffee house date is set for 8 p.m. on Oct. 22. Those interested in attending can find more information about specific livestream times, dates, and places on CDI's website and Instagram (@mustangcdi). Those interested in performing can contact CDI through their email at [email protected].