At the start of the COVID-19 pandemic, restaurants near Stevenson University in the Owings Mills area had to completely close down, as did all restaurants worldwide.
The latest regulations came on Sept. 21, when Maryland Governor Larry Hogan issued an executive order mandating that "operations at restaurants can increase from 50 to 75 percent capacity, with appropriate distancing, and following of strict public health requirements consistent with the CDC, FDA, and the National Restaurant Association."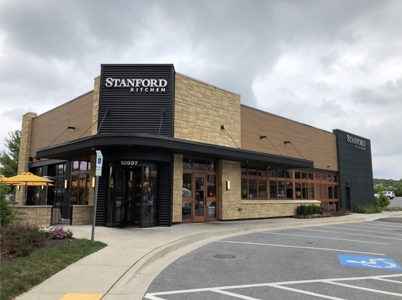 Thanks to this very mandate, Stanford Kitchen on Owings Mills Boulevard, has endured a nice uptick in business in recent weeks. But to reap these new benefits, Stanford Kitchen's General Manager, Jeff Lavine, said vast changes had to be made. "The dining room is now laid out in a grid pattern, wherein every other table is completely closed off to ensure the six-foot social distancing rule is upheld," he said.
Stanford Kitchen also offers customers the option to order pick-up delivery via Door Dash and UberEATS. This latter option "has proven to be fruitful," Levine said, "in not only providing a number of ways for our guests to access our restaurant but also in providing us with exposure to a greater number of guests who might have not had an opportunity to dine with us prior to COVID-19." On top of all that, Stanford Kitchen has also initiated mandatory masks with limited seating. In order to make this latter accommodation work, the establishment has "closed a large number of tables and bar dining space to accommodate the social distancing guidelines," said Levine. Despite fewer tables and a smaller overall capacity at the restaurant though, business is good.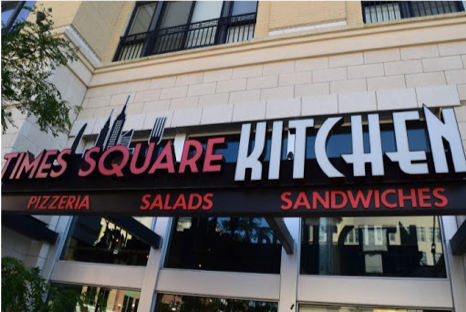 Times Square Kitchen on Grand Central Avenue in Owings Mills has also adapted to Hogan's COVID-19 executive order and safety protocols. Julie Romeo, owner of Times Square Kitchen, told The Villager that implementing changes have been no small feat. "Here at Time Square Kitchen, it's mandatory masks for all staff and customers, plexiglass separators, hand sanitizers provided at multiple locations in the restaurant, increased sanitation, and all food currently served as carry-out." In addition to these new safety features at Times Square Kitchen, Romeo explained the business has a new "modified traffic flow for ordering, payment, and pickup to promote social distancing and eliminate congregation of customers."
The changes implemented by Stanford Kitchen and Times Square Kitchen are just two prime examples of the lengths local restaurants will go to in order to maintain their business.