On Nov 10, Stevenson University decided to suspend in-person athletic related activities as COVID-19 cases started to rise in Maryland.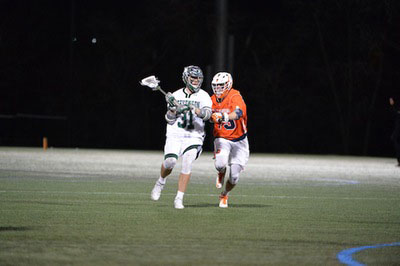 Stevenson did a wonderful job of continuing athletics for the fall so athletes could participate in non-contact practice before shutdown. They made sure to let the athletes know the importance of the virus and how to help stop the spread. Although this was different for many of the athletes and coaching staff, they were grateful for the opportunity to continue practice considering many schools didn't have the opportunity to train in the fall.
Bill Kerr, current assistant men's soccer coach, spoke to The Villager about the recent shutdown and how non-contact practice went. "It's obviously unfortunate that sports got shut down. But we have to think about the safety of everyone on campus, so it was for the best," said Kerr. Kerr also spoke about non-contact practice and how the coaches needed to take a different approach to athletics making sure the athletes were able to get something productive out of practice. Kerr was grateful that the men's soccer team was able to stay safe and also train throughout the majority of the fall semester.
As cases are on the rise here in Maryland, Governor Larry Hogan recently spoke to the people of Maryland about the recent updates on the virus and what Maryland should be doing during these times. He spoke about the importance of keeping the virus under control to help stop the spread in Maryland. For more information about the recent updates in Maryland click here.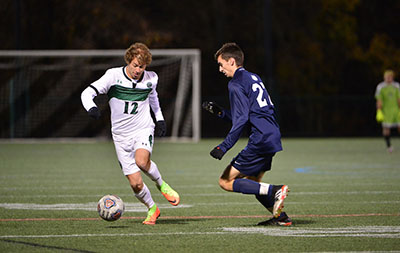 Thomas Markey, sophomore, business communication major and current member of the men's soccer team, spoke about the decision to halt athletics. "It's frustrating that the rises in Maryland impacted the result of our season but, I understood the regards of everyone else and being safe," said Markey. Markey also commented on how non-contact practice was enjoyable because he got to be around his teammates and continue to enjoy playing a sport he truly loves. Markey also looked at the positive side of the shut down because he could focus more on his academics as well.
Stevenson remains hopeful that a spring sports season will take place so that athletes can continue to play their sports while also remaining safe during the pandemic.