Shop small this upcoming holiday season by supporting these female small business owners at Stevenson University.
Even as full-time college students, these five Stevenson entrepreneurs have their own businesses selling products online on platforms like Etsy.com, Redbubble.com, Instagram, and their own websites.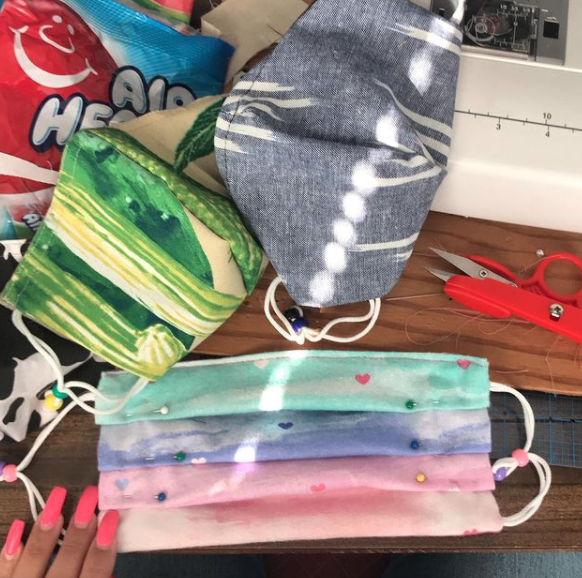 Amira Morsi, a junior fashion design major, started her company in April 2020, selling scrunchies and face masks. Being able to express her creativity, having flexibility in her job, and being her own boss are factors that led her to start her business AmiraMorsi from scratch.
Morsi sells handmade scrunchies and face masks and has a wide variety of fabrics to choose from on her website, AmiraMorsi.com. She can also be found on Instagram @shopamiramorsi and Pinterest at Amira Morsi.
Alexis Johnson, a senior, stumbled onto her product after purchasing a candle making kit off Amazon and testing out different products until she found what worked best for her. Johnson's business, Candles on Fiya, sells aromatic candles on her website that just launched on December 3, 2020.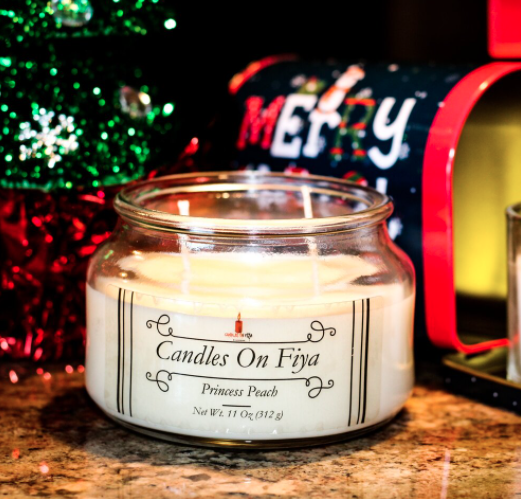 Johnson says her favorite part about running her business is the process of making her products. "Smelling the fragrances throughout the house is the best part," said Johnson, which is followed up by hearing feedback from her customers so she can strengthen her business.
She posts updates on new products and launches to her Instagram, @candlesonfiya, and can also be found on Facebook at Candles on Fiya, LLC.
Another entrepreneur, junior Shelby MacAnanny, started off selling stickers three years ago on a website called Redbubble.com, a site where creators can upload their designs and the company does the work of making and shipping out the stickers that sell.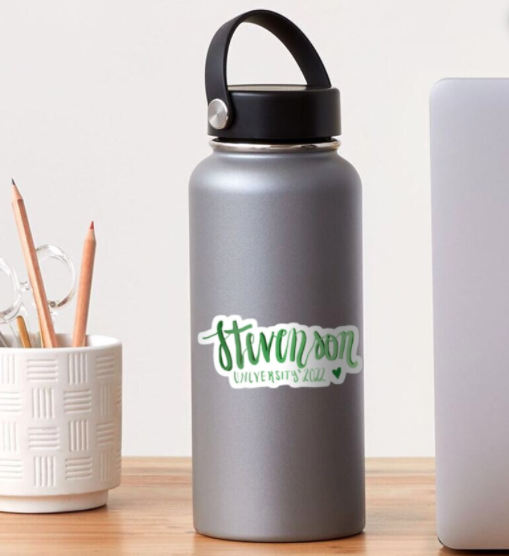 "It was just a side hobby at first," said MacAnanny, "but during quarantine, I started to upload more frequently and started to do pretty well, so I used the money I earned to buy supplies to start making my own stickers."
She officially started a page on Etsy.com, @ShelbysSticksNPrints, in September 2020 and has expanded to selling custom-made portraits and art prints as well. MacAnanny uses her Instagram page, @shelbstickers, to market her products and connect with her customers.  
Junior Emily Bishoff also began her business as a way to fill time during the quarantine. Bishoff began making her products from resin after being inspired by resin art she saw on Instagram. Started in July 2020, her company, RedHeadDezign, sells handmade keychains, earrings, and ornaments. She sells her products on Etsy.com and posts updates and new products on her Instagram, @RedHeadDezign.
Bishoff enjoys running her business because she gets to work on her own time and is able to produce products that she is proud of. "I also enjoy creating new things," she added, "and getting ideas and collaborating with other small business owners."
Last, but not least, is junior Alexis Manful. Manful, a licensed cosmetologist, initially started her business as service-based, providing different hair and makeup services. Her company, The Lex Effect, began also selling hair after Manful graduated high school because she had an interest and passion for it.
The Lex Effect is located in Lanham, Maryland, and offers services like wig customization and installation, knotless braids, and silk presses in addition to selling hair. She can be found on Instagram @theelexeffect and on Facebook at The Lex Effect.
Being both a college student and a small business owner can be stressful. Manful, Johnson, and Bishoff all cited time management as being one of the most crucial skills in order to be successful in both aspects of their lives.
Bishoff said that "making sure to plan your days out and set aside time for the business is super important in making sure you can juggle both being a student and running a business." Johnson added that she creates deadlines for herself, so she doesn't feel rushed.
Even though running a small business is overwhelming at times, it can also be very rewarding, as these five entrepreneurs have stated. Manful and Morsi stated that they enjoy the freedom of being their own bosses and having flexibility in their work. 
MacAnanny, Bishop, and Johnson all said they enjoyed connecting and getting to know their customers other small businesses as well.
If interested in finding other small student-owned businesses, visit @SUWorth on Instagram, which hosts a "Support Business Sunday" mini-series that works to give exposure to small brands and creators. This holiday, consider shopping small and supporting these, and other, young business owners.