As most of the world is still suffering lockdowns during the pandemic, more and more people are turning to streaming services for entertainment. Finding new shows to watch typically comes from recommendations. Therefore, if suspense and thriller crime shows with a hint of murder mystery pique your interest, then you may want to consider a show that embodies all of that.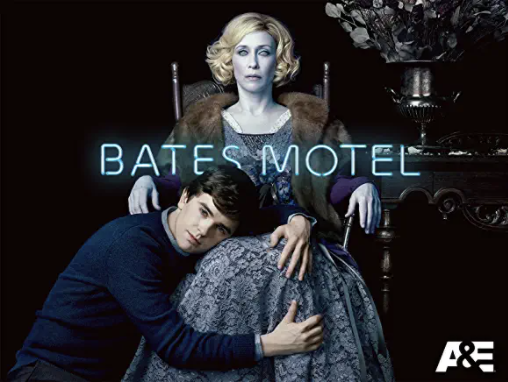 "Bates Motel" is an American drama series that originally aired on cable network channel A&E in 2013. The show was inspired by Alfred Hitchcock's 1960 thriller/horror film "Psycho," which has the iconic shower scene and its equally notable screaming violins soundtrack to accompany it. The show introduces you to Norman and Norma Bates, a son and mother pair that just bought a motel to start a new life in a new area. Though the inspiration for the show comes from a 1940s film, the series takes place in present day, making it more relatable and realistic for current viewers. The storyline follows the pair as they start to set roots in their new home's town while also trying to get their motel business up and running as their livelihood.
To avoid spoilers, this review will keep things vague. But as a fair warning, there is very uncomfortable and difficult material to digest even in the first episode, and there are more instances of hard topics brought up throughout the show. However, while these subjects can be disturbing, they are important aspects as they unveil the relationships between characters and explain their rationale.
"Bates Motel" has a lot of characters that come into play. Viewers learn about the true inner workings of the town and how underground crime is a normalized aspect of their hometown. This development leads to what makes up a good portion of the show's main story line while exploring other characters' lives at the same time.
Though the show does a great job of building the characters up and painting their environment and town, the strongest feature of the show was the ending. Viewers will not be disappointed in the ending as it is truly poetic when all the character's arcs are considered. While it may not necessarily be the ending viewers may have wanted, it does a good job of wrapping up the show. "Bates Motel" uses surprise, logic, and emotional attachment in a very tactful manner, so it doesn't feel forced or unnatural in any way. Finally, viewers may find the ending artistic and one that leaves them knowing that the conclusion is not something pulled out of thin air; there were inklings of foreshadowing for that moment, which makes it all the more satisfying.
Bates Motel" can be found on Amazon Prime Video, Google Play, and Apple TV+.