By: Izabelle Torres
During informal fall recruitment, the National Panhellenic Conference sororities on campus, Phi Mu and Phi Sigma Sigma, gave bids to potential new members to join their sisterhoods.  
Sisterhood in sororities is a time-honored way for women on campus to meet new friends and find a home.  
Students attended a handful of events in order to show their interest in sorority life. There may be additional events throughout the semester.  
Emily Consiglio, a senior Psychology major, and the Membership Recruitment Chairman of Phi Sigma Sigma, said sisters can meet potential new members by asking them to, "go out on a coffee date, or join the chapter for informal open events in order to get to know them better." 
Phi Mu and Phi Sigma Sigma held events for students who wanted to learn more about the Greek Life within those organizations. Phi Mu's recruitment events were: 
Phi Mu Mingle on Sept. 10 from 7 p.m. to 10 p.m. in the Claire Moore Room. 
Glow S'MUres Night on Sept. 21 from 6 p.m. to 8 p.m. by Pandini's. 
Just Dance! With the Sisters on Sept. 23 from 8 p.m. to 10 p.m. in Rockland Banquet. 
Phi Sigma Sigma's previous recruitment events included: 
School and College Readiness Philanthropy event on Sept. 11 from 4 p.m. to 5 p.m. in Rockland Banquet. 
Coffee and Donuts event on Sept. 12 from 1 p.m. to 2 p.m. in Rockland Banquet.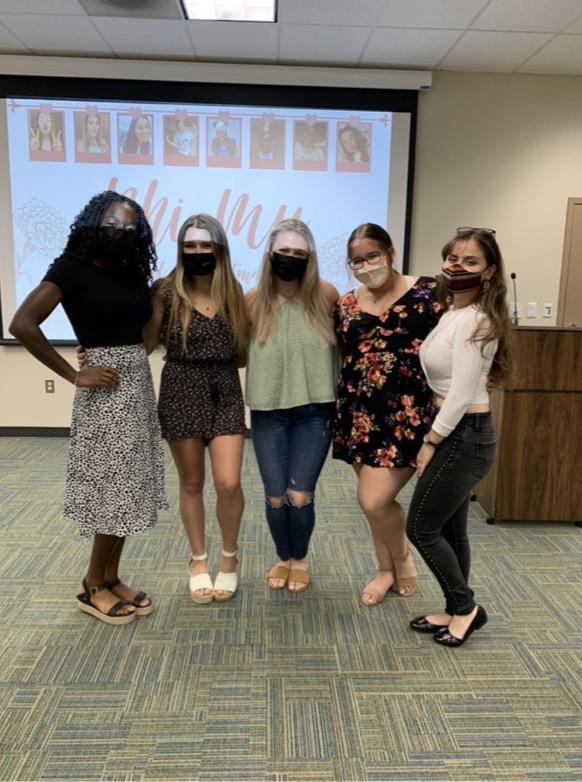 Alexandra Pinetta, a junior Psychology major, and the Membership Director of Phi Mu said, "Follow your gut! Our goal for COB (Continuously Open Bidding) is for you to find a place where you belong, and you feel welcomed."  
Sorority life at Stevenson has continued to grow as more students have expressed an interest in joining Greek Life. Still to come is a Bid Day for each sorority where new members who received offers can celebrate their acceptance into the sorority.  
Consigilo encouraged students to "Go Greek."
"Sorority life brings you a sisterhood of amazing people," she said, it provides you with innumerable leadership opportunities, and helps you get involved in philanthropic (pursuits) both on your campus and in your community."  
For more information on informal fall recruitment or if you are interested in sorority life, click this link and fill out the form. Direct message @supanhellenic_ on Instagram about missed events or you may email Student Activities for any other questions about Greek Life.