By: Kristin Baitinger
St. Valentine's Day, the romantic day celebrated around the world is no longer for lovers only. Nowadays, friends and coworkers join in on the gift-giving fun as well. But that only complicates the need to come up with the perfect activity or present, not only for the day but for the person. But have no fear, we've come up with a list of ideas to help you prepare for this upcoming holiday whether you love or dread it.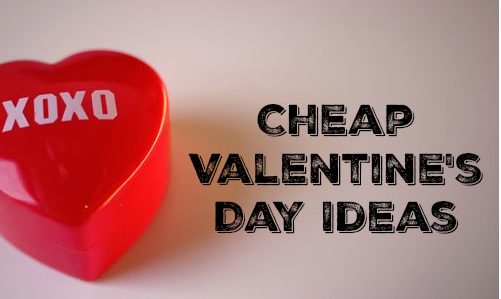 For friends and roommates, coming up with an affordable but thoughtful gift isn't always easy. If you're on a budget, you could always make something meaningful to show them how much you really love and appreciate them. In fact, recognizing this group cries out for a DIY solution. Chocolate-covered strawberries, home-baked desserts fresh out of your oven, or even a handmade card that features your own heartfelt words are all great ideas for this category. It's always helpful to find out small details before you get started, like their favorite color, food, or drink.  Knowing what they like will lead you to the right store or website to find the perfect gift.  
When it comes to coworkers and teammates, getting gifts but making sure they're affordable and visually equal (to avoid jealousy)! "You mean all I got was this cheap thing when you gave her that diamond tiara!" is something you never want to hear.  You never want to come off the wrong way with coworkers and teammates. In other words, you want to show them that you love them without them thinking that you love them! The answer is in your old elementary school Valentine's mailbox. Get Valentine's candy cards! Or how about a single friendship flower for each person, like a Daisy, so there's no miscommunicating like a dozen passionate red roses would. You could also give good friends donuts or cupcakes, or even make your own cupcakes to make it more sincere to your fellow teammates.  
Whether the gift is for a boyfriend or girlfriend, someone you better really please, planning out the perfect date day together gets overwhelming when you don't know where to start. First, if you want to get dinner make sure to decide on a place, and do NOT forget to make a reservation. Second, the gifts, let's not be basic here people, roses, and flowers are so typical and cheesy. This Valentine's Day, show your significant other something more personal to show them how much you love them. Planning out a weekend trip could be a fun getaway trip for the two of you to really bond but if you're like me, a broke college kid, or you simply just don't have the time, then planning out a day trip to a place they like or where you both enjoy can be just as fun.  
Most of us have probably been in the "it's complicated" stage when you're with someone but there isn't a label, but you're together, but it's not official, it's complicated. When it comes to getting a gift for that certain someone you don't want to go over the top. No one wants to spend too much money on something or someone they're not even sure about. You may think playing it safe by simply not getting anything might be the right call, but the chances of the other person getting you something may complicate things even more. Keep it simple, get your girl a bouquet of her favorite flowers, or a DIY goodie bag of all his/her favorite things. You can easily go to the dollar store of the dollar section at Target to keep you on budget.