BACK IN THE BOWL
SU and Johns Hopkins will square off in 7th annual Centennail-MAC Bowl Series
Stevenson football has put on quite the show this season, and the entertainment of the fall will continue in their biggest game of the season tomorrow. 
The 7th annual Centennial-Middle Atlantic Conference Bowl Series is hosting six teams. Three teams will represent the Middle Atlantic Conference (MAC) and the other three teams will represent the Centennial Conference. 
Stevenson University is one of the teams selected for the MAC. 
The Mustangs will make their fifth appearance at the Centennial-MAC Bowl Series, entering as the MAC's No. 2 seed. They will square off against the Centennial Conference's No. 1 seed in Johns Hopkins at noon this Saturday at Homewood Field in Baltimore.  
The Mustangs earned an invitation to the bowl series after finishing their regular season with an 8-2 record (6-2 in conference) and clinching a playoff berth after their Nov. 5 shutout victory over Wilkes. The offense, which was ranked second-best in the MAC, rallied the team all season. The Mustangs scored 260 points on 36 touchdowns while averaging 26 points per game. 
Plenty of key individuals helped lead the push. Wide receiver Steven Smothers, who led the MAC with 60 interceptions and led Stevenson with 533 receiving yards, and linebacker Sean Sullivan, who collected 37 total tackles (four of which resulted in a loss of 21 yards), received All-MAC first-team selections. Quarterback Ryan Sedgwick tied the school record with 61 career touchdown passes and also became the team's all-time passer. Twelve others, including Sedgwick, received All-MAC honors. 
The Mustangs were thrilled when they found out that they were selected for the bowl series, and they could not wait long enough to get back to work in preparation for the big weekend ahead. However, the gap between their last game of the regular season and this Saturday's bowl game was an unusually long one. It was their first open week of the season. 
Head coach Ed Hottle emphasized that for the first few days after the regular season, he did not want his team anywhere near football. He wanted them to spend time recharging, relaxing, and specifically catching up with their academics. That is exactly what his team did. 
"It gave out guys an opportunity to catch up on some schoolwork as we start to close in on final exam time," Hottle told Joe Wamba on the "Ed Hottle Show" at Go Mustang Sports. "We needed [a break]. Playing 10 straight takes a toll physically, emotionally, and academically to some degree. Some guys were able to get healthy, get rid of some of the bumps and bruises, and get some extra sleep. The guys did a great job handling the bye week. 
"We got out [onto the field], ran around a couple times last week, and did our normal lifting stuff," Hottle continued. "[We are] excited for this Saturday." 
The players appreciated the down time, too. 
"Taking some much-needed time off was great for our team," senior kicker Brody Campbell said. "To regroup, refocus and get our bodies right was the main thing we focused on in the bye week. We played 10 games straight, with the addition of summer camp, it has been about 15 weeks straight of football, so the time off was great for us to recover." 
The Mustangs have since returned to the field after a much-needed break. Going right back to work, Campbell has been impressed with what he has seen out of his teammates as they prepare to make their biggest push of the season. 
"The effort in practice has been great; we really are playing hard and preparing as best as we can," Campbell said. "There are several positives that have gone on, but I don't want to say too much! [We are] just focusing on the task at hand and realizing how special it is to play in a postseason football game. We're one of about 50 teams in the entire country that get just 1 more week to play the game we love. So just realizing the moment is a thing I would like for us, especially the younger guys, to realize." 
The Mustangs know the challenge they must face. Historically, Johns Hopkins has been tough competition for Stevenson University. The last time these two met was last season's season opener, in which Hopkins demolished Stevenson 53-18. The challenge will be double during the bowl series, as they will take on Hopkins away from Mustang Stadium for the first time. Tomorrow will mark Stevenson's first visit to Homewood Field.  
"As a former member of the national committee, [Hopkins is] a playoff football team," Hottle told Wamba. "They are big, they are physical, they are efficient, they do not make mistakes, and they are mature. We are going to have our hands full. Historically, the product they put on the field is outstanding for sure." 
So how exactly will the Mustangs prepare for this Saturday? What is the plan as the Mustangs get set to face their biggest challenge of the season? 
As it has been all year, the plan and approach will not change for this game just as it has not for every other game this season. The guys will look to just play Mustang football. 
"Johns Hopkins is an exceptional team, they have been one of the premier teams in college football and are not to be taken lightly, we have seen that before," Campbell said. "But sticking to our roots and doing the things we have been doing has helped us this week stay focused in practice and be motivated to go and play the best we can on Saturday. 
"The mindset for this game does not change," Campbell continued. "Yes, the stakes are higher and we are traveling to Hopkins, but we are just focused on playing the best football that we can. It is instrumental in our lead up to the game that we do not get too scared of the moment. You can be nervous, but cherish it more than anything. It goes by in a blink of an eye." 
"The expectations and standards that we set for our guys do not change," Hottle told The Villager in a past interview. 
Neither does the excitement and the belief within this team. The Mustangs believe they are fully ready for the Centennial-MAC Bowl Series and that they are fully capable of coming home Saturday with a win. 
"After being here for four years, playing Hopkins twice, I believe this group of men will be ready for whatever is thrown at us on Saturday," Campbell said. "They are a great team, but any given day any team can win." 
Kickoff is set for noon Tickets for tomorrow's game can be purchased at Homewood Field on Saturday. Adults will be charged $10 while elementary, middle school, and high school students will be charged $3. A valid school ID will earn college students free admission, though a donation to Special Olympics is highly encouraged. Special Olympians and children under the age of 6 will also be admitted free.  
In addition, the Centennial-MAC Bowl Series merchandise is now on sale on Squad Locker. It has been posted on gomustangsports.com. Please note that no merchandise will be sold at the game itself. All merchandise can be purchased online and will be sent to homes.  
Donate to Stevenson Villager
Your donation will support the student journalists of Stevenson University. Your contribution will allow us to purchase equipment and cover our annual website hosting costs.
About the Contributor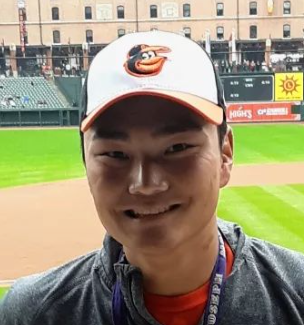 Grant DeVivo, Sports Editor
Grant is a senior from Westminster, Maryland. He served as the Villager's sports editor in 2022-23 after being on staff in 2021-22. He attended Mount St....