Typically, the MTV Video Music Awards is thought to be a glamorous and lavish evening, complete with extravagant outfits, expensive accessories and time-consuming hairstyles and makeup looks.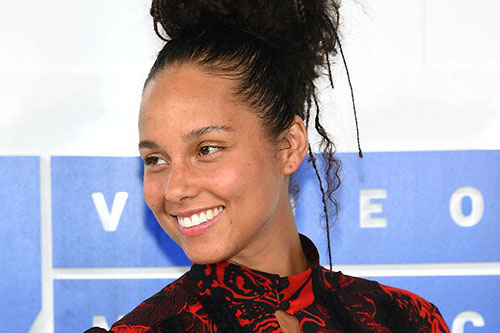 This year, however, singer and songwriter Alicia Keys chose to attend the event without applying any makeup, and arrived completely barefaced. Needless to say, she made quite the bold statement.
A nontraditional choice, Keys was continuing her "#nomakeup" movement she began earlier this summer in an attempt to bring attention to the societal pressures of women to always appear perfect, particularly in the entertainment industry.
Jenavieve Hatch, associate women's editor for The Huffington Post, describes Keys' movement and the moment she accepted her "totally raw self" in an article posted back in May of this year. In the world of entertainment with such a pressure to be perfect, Keys says she became "a chameleon," constantly changing her appearance to fit in with certain standards. Since her realization, she has opted out of wearing makeup.
As a result, Keys faced backlash from Twitter users. Many claimed that she can get away with choosing not to wear makeup because she has a beautiful face, and less fortunate girls with "unattractive" features do not have this luxury. Others accuse her of being anti-makeup, or of disrespecting MTV by not putting effort into her appearance.
According to an article from The Daily News, Keys received a lot of both positive and negative criticism for the statement, and claims she "[hopes] to God it's a revolution."
And all other females should too. Women should be free to be their "totally raw" self just as Keys is, without having to face anywhere near the amount of criticism. Keys' goal in her "revolution" is to have women embrace who they are, with or without the aid of makeup, and that is something to be respected in a society so focused on appearance.
All she wanted was to inspire others to be their true selves, whether they believe it is represented with makeup or not. The only pressure to look good should be from oneself, not from anyone else.