Editorial: new planets lead to new possibilities
As more possibly habitable planets are discovered, does the possibility of new life also exist? On Feb. 22, 2017, NASA revealed the discovery of several earth-like planets in a solar system called TRAPPIST-1.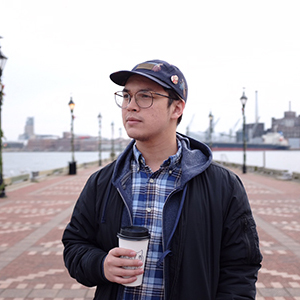 Astronomers in Chile said that they discovered three planets with similar sizes and temperatures as Earth on May 2, 2016. These planets were further observed with larger telescopes, and, in turn, a total of seven planets were discovered.
However, can these planets sustain life? For years, people have dreamt about life among the stars. Books, movies and conspiracies all investigate the concept of extraterrestrial life as the focal point.
According to a NASA article, all seven planets could have liquid water. However, three planets in particular have the highest chances of liquid water.
Water, for the most part, is the key of life. According to the National Institute of Health (NIH), water makes up the majority of our bodies and is essential for cellular homeostasis and life.
On Feb. 27, 2014, NASA's Jet Propulsion Laboratory found evidence of water on Mars but could only speculate about the possibility of life. While alien life from other worlds is just conjecture, living on a new planet could be a very real possibility.
To some, the notion of living on another planet should be left for the silver screen, but NASA explained that modern space travel and science fiction movies do have a truth to them.
Ridley Scott's 2015 film, "The Martian," follows the story of a presumed dead astronaut, Mark Watney, as he struggles to survive on Mars all by himself. Throughout the movie, Watney uses advanced technology that seems normal for a science-fiction story.
NASA explained that many of the technologies in "The Martian" actually have real-life counterparts. Technologies such as living environments for deep-space habitat or water recovery systems exist within NASA.
With the discovery of new earth-like planets and NASA's development of life-supporting technologies, life outside of Earth is more than science fiction. But what does this new life entail?
For one, the sky is said to be amazing. According to NASA, the planets are very close to one another, so close that the geological features or clouds from the neighboring planets might be visible.
The European Southern Observatory (ESO) compared the TRAPPIST-1 star to the same size as Jupiter, making it a lot smaller than the sun. With a smaller star, days and years will go by quickly on a TRAPPIST-1 planet.
The discovery of many new earth-like planets brings the possibility of life among the stars to the realm of reality. This new life just happens to include new views, shorter years and maybe even aliens.
Leave a Comment
Donate to Stevenson Villager
Your donation will support the student journalists of Stevenson University. Your contribution will allow us to purchase equipment and cover our annual website hosting costs.