A national championship appearance and major success within the Middle Atlantic Conference are goals for the men and women's cross-country teams this year as they prepare for their upcoming season.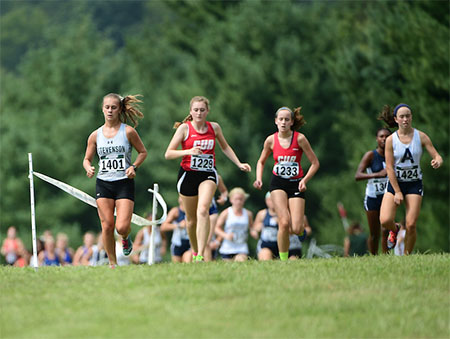 Head coach David Berdan has extremely high hopes for his team this year.
"The men's goal is to win the conference championship, and then potentially qualify for nationals as a team, while the women want to continue their constant improvement and hope for a top-three finish in the conference," he said.
Berdan also believes that the driving factor behind the team's potential success for the season is the team camaraderie.
"They all have the same goal, they've all bought in, and I've never seen them so committed on everything outside of practice," he explained.
The cross-country team is uniquely young, graduating only one senior in 2016 with just two seniors on the roster this year.  Berdan said he knows the importance of the development of the junior class of runners.
"Since this is my fourth year, the junior class is the first class that I brought in. Watching them develop every year and learning from them as a coach has been great."
He also is optimistic for years beyond 2017, adding that even after this year, the team is not losing anybody, "so it's very exciting moving forward."
The runners themselves must stay in top physical condition, otherwise their ability to compete at the highest level would be in jeopardy.
Berdan– a former cross-country runner at Elizabethtown College, and two-time winner of the Baltimore marathon – believes his running experience has helped him become a better coach.
"I think the easiest way to explain it is that I've done it before, I've been through it all, from an academic, training, and performance standpoint," he explained.  Knowing what his players are going through on and off the field as student athletes is something Berdan understands.
Jackson Morrow, a junior runner from Harwington, Conn.,  is also very excited by the potential of the team's success this year.
"We want to win the MAC (Middle Atlantic Conference) and win the region," he said. Winning the region would also give the team the berth at nationals Berdan desires.
The cross-country's team next event will take them to Iona College in New Rochelle, N.Y., where they will compete in the John Paddy Doyle Meet of Champions.