Stevenson University's Office of Student Activities has gone through a lot of changes since the end of the spring term, including the office's most recent addition, Phillip Gatling Jr.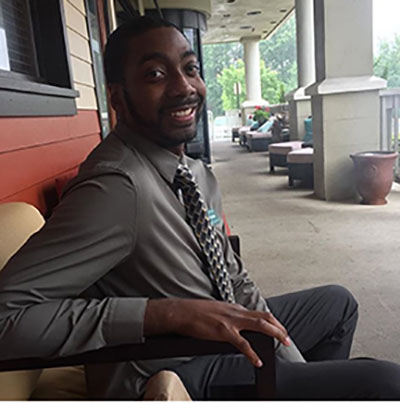 From the moment Gatling stepped on campus for his interview, he was greeted by the warm and friendly community.
"I had an amazing lunch with student leaders, and the [people in] Student Activities had so many words of encouragement," he said. He added that he has never seen a school with so much "pride and love" in campus activities for students.
Born and raised in North Carolina, Gatling graduated with a B.A. in English and Literature, a Master's in business and management from Hampton University and said he is "currently working on a terminal degree in higher education." Originally he was an English teacher for five years, then developed a love for student activities after getting involved in extracurricular activities. He decided to take a chance by applying for jobs in higher education.
He has hit the ground running, accomplishing many tasks already. From helping to manage New Student Orientation with incoming freshman, assisting with Orientation Adventures, planning the Involvement Fair on campus, and meeting with student leaders, he is working hard to let everyone know who he is and how he can assist them. Gatling has a lot of plans for Stevenson, including new ideas and activities such as block parties, game nights, and large-scale concerts.
Recently the Stevenson community has learned that two Fraternities will be added to campus life, a decision affecting Student Activities in many ways. Gatling himself, comes from a long legacy of fraternities and is a Kappa Alpha Psi alumni.
"I think it's a great idea," he said. "It's a valuable experience, and this is a great step for Stevenson." Gatling hopes to promote and continue to grow the Office of Student Activities into a welcoming place for students at Stevenson.