The fashion programs at Stevenson University have been modified, with the goal of creating well-rounded students at the forefront. The fashion merchandising program is now under the umbrella of the School of Design and sits alongside the fashion design program there, providing a host of new opportunities for the students enrolled.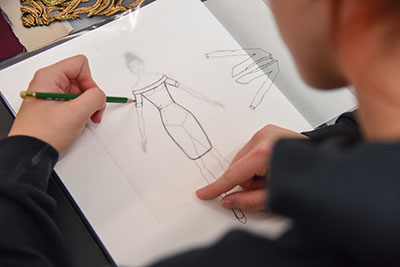 Forest Bell serves as the new chair of the fashion design and merchandising program. He has been in higher education for over 10 years, earning a bachelor of fine arts from Corcoran College of Art and Design in Washington, D.C., and his M.S. from Drexel University, where he specialized in fashion design.
This is Bell's first year at Stevenson, but not his first time as a department chair. The opportunity to add a twist to the program excites him, and he is passionate about helping students grow and achieve their personal goals.
Bell said that the first thing he wants to do is "to make sure the students are getting everything they need to be industry ready." He also said he wants to  "increase creative output, and help students see everything fashion can be."
The faculty in the department are focused on sustainability in the industry. For example, the Fashion Design IV class was recently challenged to create garment concepts from recycled materials.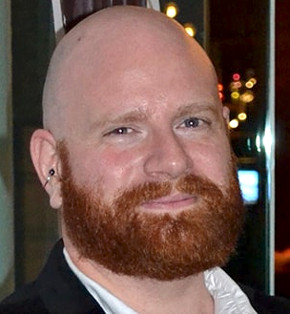 The relationship between fashion design and merchandising is important to Bell, who believes cross-referencing knowledge is very important, and the program is working on ways to expand collaboration between the two areas.
He believes that one field cannot exist without the other. This belief has influenced some of the changes to the program. Previously, fashion merchandising was positioned in the School of Business. As of this semester, the program has joined the School of Design, in a department with fashion design.  Now, merchandising students are encouraged to take design-based courses, and fashion design students will be taking courses related to merchandising.
Joy Mason, a fashion merchandising student, believes she is seeing changes in action through her degree.
Mason has been studying at Stevenson University for a year and a half. Her primary reason for attending the university is that Stevenson is one of the few schools in Maryland to offer a fashion program. When she first started, most of her classes were business- and merchandising-specific, but she says she has noticed changes this semester. She is now held accountable for understanding the construction process of clothing, and she appreciates this because she plans to use these skills to make clothing of her own in the future.
She believes the program has vastly improved from when she first started, and knows she will be ready for a job in the industry after graduation.
The combination of the two majors within one department has brought multiple perspectives and skills to the table. Students have opportunities to travel and learn, and they are stepping out of their degrees as global fashion citizens, ready to make an impact on style and sustainability.