Stevenson University's Active Minds Club held an event on Oct. 11  in the Manning Academic Center to raise awareness for National Day without Stigma and World Mental Health Day.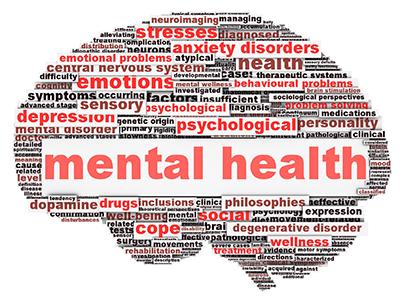 Active Minds' mission is to bring awareness to mental illness and to eliminate the stigma of mental illness, according the club's secretary, Arianna Basel. Active Minds is trying to show the public that since mental illness is just like any other illness, it should treated and respected the way other illnesses are.
On Oct. 11, Active Minds had a pledge board set up in the lobby of the Manning Academic Center on which students, staff and faculty could sign up and pledge to be "Stigma Fighters." Stigma Fighters, a slogan created by the club, try to raise awareness along with protecting mental illness from getting a bad reputation.
The club is trying to educate the student body on what mental illness is and how it should be treated. In a many cases, mental illnesses don't fully develop until people are 18-20 years old.  In many cases, mental illness receives a negative stigma because people don't know how to respond to those suffering from the disease.
Active Minds will be holding many other events throughout the year, perhaps as many as once a month. They will host stress-less events like art, music, and animal assisted therapy. Active Minds has fundraisers at sporting events to help people become aware of the club and raise money so they can host more events. The club will dedicate each month to a specific illness, so throughout that month they will try to raise awareness for that illness.
Students who are in need of help can go to the Wellness Center in Caves for medical help. Students can also join the Active Minds Club as a way to get more support while they are struggling to fight their illness. Active Minds meets on Monday evenings from 6-7 p.m. in the Brown School Of Business room 402. Students can also email Arianna Basel at through campus email to be put on their mailing list for more information about the Active Minds Club.