The Medical Lab Student Association (MLSA) is a new organization at Stevenson University that works to increase the prominence of the medical laboratory science major. The goal of the club is to increase the knowledge of students who are in the field and those on campus.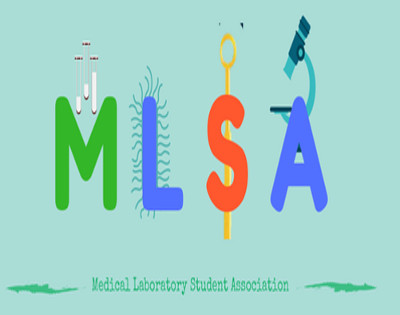 The club is unique in its specific purpose. While other clubs cater to many interests and include several activities for everyone, the MLSA is more concise in its vision. Students are afforded the opportunity to collaborate with other students and faculty with interests that align with their own.
According to the Stevenson University Student Activities website, "The Medical Laboratory Student Association endeavors to make a progressive impact in the healthcare area and the community by developing and advocating the laboratory occupation to ensure medical organizations can continue to bring quality healthcare to all."
The club was approved by the Student Government Association (SGA) in February of this year and was founded by the Medical Laboratory Science majors' junior class.  The club's president, Sydney Straughan, is always looking for more ways to expand the club and raise awareness of the major.
One of the club's main goals is to hold events to inform the SU community about what people in the medical laboratory field actually do. This club hopes to hold two to five events a semester to promote the club and major.
THE WORK OF MLS STUDENTS

Medical Laboratory Science students use biology, chemistry, and medicine to conduct and interpret laboratory data. These students satisfy the demand for more testing. With a shortage of medical technologists, MLS students must work to fill their shoes. These "diagnostic detectives" will do onto research, cultivate, and innovate new ideas to bring forth the future, according to the department's website.
DEGREE BENEFITS

Earning a Bachelor of Science degree in Medical Laboratory Science is an increasingly common goal among students. According to the university website, an MLS degree is a versatile one as students prepare to become certified medical laboratory scientists. Students can expect to land a job anywhere, as long as laboratory testing is being developed, performed and researched. These jobs come out of hospitals, private practices, industrial companies, and more. Amazingly, 100 percent of graduates walked off  stage either employed or accepted into a post-graduate program between 2007 and 2016.
Brielle Fowler contributed to this article.