One of the year's most highly anticipated indie records hit store shelves on Oct. 13. Featuring East Coast indie rocker Kurt Vile and Australian folk-star Courtney Barnett, the duo's new collaborative album, "Lotta Sea Lice," was worth the wait.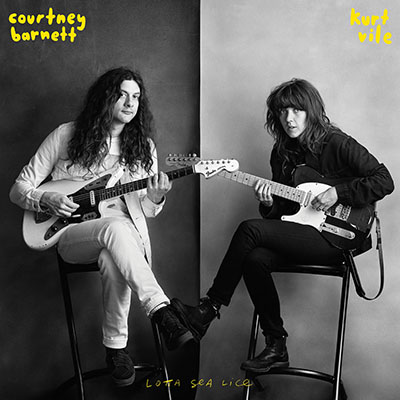 Both artists are known for blending insightful, witty lyrics with a bland delivery and soft, catchy acoustics. Blurring the lines between folk, indie, country and rock, their unique sound carries across multiple genres. As such, there should be something on the album to suit almost any listener's taste.
At 45 minutes long, the genre-defying, nine-track album is an easy listen with wide crossover appeal. This collaboration might be the mellowest of the mellow – the kind of music that folk musicians want to listen to. The slightly off-key, gender-bending harmony between Vile and Barnett cannot be accurately described by words alone.
Though the lyrics are sung with the driest of wits, only comparable to Sub-Saharan sands in the hottest month, it remains easy to follow along and pick up on the layers of puns carefully woven into each song. Each track warrants at least one replay or more to appreciate the brief yet well-written musical narratives to their fullest extents.
The duo's wordplay is impeccable and is by far the album's strongest quality. Most of the tracks center around each individual artist's songwriting methods, as drawn from their daily lives and observations. Their fascination with and appreciation for life's mundane details is refreshing.
The first single off the album, "Over Everything," has received considerable airplay on local radio station 89.7 WTMD. The song is an accurate snapshot of the duo's hoarse harmony that is packed into the rest of the album. The accompanying music video to "Over Everything" utilizes cinematography as witty as the single's lyrics, comically playing off of the visual and vocal similarities between Vile and Barnett.
After listening, one can almost picture the subtle smiles and nods occurring between Kurt Vile and Courtney Barnett as they record their work in the studio. Though their music may still be considered fairly niche, Kurt Vile and Courtney Barnett's newest album remains righteously ambitious and unapologetically original.
"Lotta Sea Lice" is available on Apple Music, Spotify, and Bandcamp. 2017 has never sounded so good.