"Brunch with Terri's," a fundraiser sponsored through the American Marketing Association Club at Stevenson, hopes to promote brand awareness for a local eatery.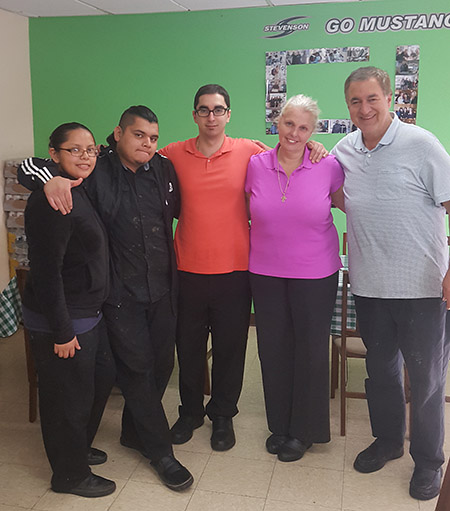 Terri's Cafe, a local cafe, is located on Cronhill Drive inside the business park five minutes from Owings Mills North, provides plenty of parking, free wi-fi, and a hearty along with great service. According to the website, the family has over 50 years of restaurant experience dating back to the 1960's.
The restaurant seeks to provide customers with a clean, comfortable atmosphere with quality products including large portions and over-stuffed sandwiches made with all natural ingredients. All food is baked fresh daily, with daily specials and Stevenson discounts. The service is always courteous and friendly, with managers Terri and Menelos Notara being tremendous Mustang supporters.
The upcoming fundraiser at Terri`s, will help with their branding. According to Chris Telman, a digital marketing senior, "Brunch with Terri's" will offer a meal catered by Terri's Cafe, frequently giving students discounts and participating in promotions. This brunch will increase support for the eatery, as well as for the Stevenson Marketing club.
"Brunch with Terri's" will be held on Sunday, Oct. 22, from 11 a.m. to 2 p.m. in the Rockland Banquet Room.
This brunch is an all-you-can eat buffet. The first 20 students who arrive will only pay $10, then later arrivees will pay $13, while faculty and guests pay $15. Most of the proceeds will go to Terri's Cafe.
The American Marketing Association Club will also hold another event, a digital marketing seminar featuring Sterling McKinley on Oct. 24 at 7 p.m. in the Rockland Banquet Room. Attendees can learn about the digital marketing world and advertising through social media. McKinley is a search engine marketing specialist at GKV, a 30-year-old Baltimore-area advertising and communications agency with clients including the Maryland Lottery, CareFirst, and Pandora.
All are invited to attend this free event. For more information regarding these fundraisers, contact Terri's Cafe, at 410-356-6468 or the American Marketing Association Club at Stevenson.