Two members of the Stevenson University chapter of Enactus, Entrepreneurial Action for Us, were accepted into the BNY Mellon Enactus Student Fellows Program.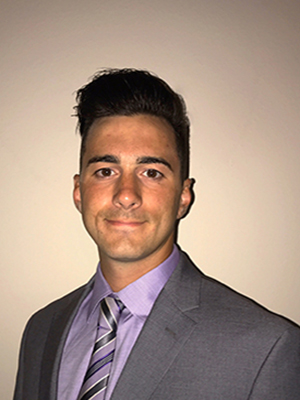 Senior John Maniatty and junior Harry Snider are among the 150 Enactus students in the United States who were chosen to participate in the 2017-2018 program. The cohort incorporates fewer than 1 percent of students involved in Enactus USA.
Enactus, founded in 1975, is a global nonprofit organization that develops a community of student, academic, and business leaders to help people, organizations, and countries who seek to develop new ways of finding success.
According to an electronic statement from club advisor, Dr. Jim Kucher, BNY Mellon collaborated with Enactus United States to create the BNY Mellon Enactus Student Fellows Program – a workforce competency certification plan that provides participants with additional training in the areas of project management, entrepreneurial thinking, and financial skills in a free market economy.
"I am currently the chief project manager for the Enactus Club at Stevenson University," said Maniatty. "This training will give me the tools I need to better help our existing project leaders manage their projects, evaluate their impact, and reach our end goals."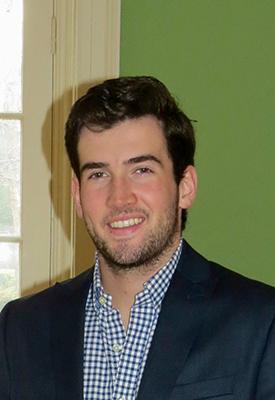 The program incorporates content from three Enactus USA Partners: Gallup, Last Mile Learning, and Common Sense Economics. The initial grant from BNY Mellon helped to establish a pilot cohort last year in New York and New Jersey.
The application was open to returning Enactus students, and participant selection was based on history of leadership within the student's Enactus team, engagement with Enactus through events, advisory committees, and service hours, the student's resume, and a short essay on why the student should be selected for the program.
Students who successfully complete the program will earn the designation of a Certified Enactus Student Fellow and receive recognition at the 2018 USA National Exposition in Kansas City, invitation to a private reception with top executives from Enactus partner companies, exclusive partner preview of student resumes, lapel pin, badge ribbon, t-shirt, and certificate.
GETTING INVOLVED WITH ENACTUS

"I was looking for an Entrepreneur Club at Stevenson, and ended up talking to Dr. Kucher, who introduced me to Enactus," said Snider. Enactus provides opportunities and connections for internships and jobs after school, while applying skills that are learned in the classroom to the real world, said Snider.
As of February 2017, the Stevenson Enactus chapter had 29 active members and multiple ongoing projects including a partnership with the Cool Kids Campaign. The organization's latest on-campus collaboration took place on Oct. 10 at the third annual idea empowerment conference – Start Something That Matters- in Rockland Banquet.
On Oct. 27, Stevenson Enactus will be hosting a regional training event, Team Summit. According to the Enactus United States website, the Team Summit is "a fun way for you to meet more of the local teams in your area and network with each other." Kucher expects teams from several schools in the area.