Novel writing movement comes to Stevenson
Writing a novel is not an easy task. Editing and revising can take days, weeks or even years.  Even then, another pair of eyes is always helpful.
National Novel Writing Month, also referred to as NaNoWriMo, takes place throughout the month of November and is a great tool for students who are looking to write, or learn about writing, a novel.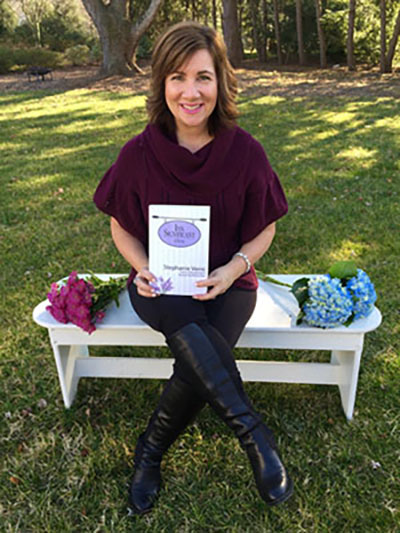 NaNoWriMo is a national movement encouraging writers across the country to work towards the ultimate goal of completing a novel in one month.  The mission statement for this organization promotes creative freedom and encourages people to find their voices both "on and off the page."  At Stevenson, the main goal is simply to promote writing at any level.
"We just want to encourage writing, whether that's through daily writing prompts, keeping a journal or actually tackling the writing of a novel," said Stephanie Verni, professor of business communication at Stevenson.
On Nov. 1, those participating in the movement will begin working towards the completion of a novel.  The goal is to complete a 50,000-word novel by 11:59 p.m. on Nov. 30.  While this may seem extremely challenging, it is a goal that is achievable and rewarding.
"Today with written communication dwindling down to short posts on Twitter, Facebook, and even blog posts, we're forgetting about the long form of writing," said Verni, who will present a session about the month-long project in the School of Business and Leadership library on Nov. 1 at 2 p.m.
This month will be dedicated to encouraging writing, but also good story-telling.  "We know people love to hear good stories, so what better way to encourage storytelling than by writing a novel," said Verni.
For students looking to get involved in the movement, the Stevenson University Library is planning to post daily prompts to get writers motivated and thinking.  Additionally, Verni will post these writing tips and daily prompts on her blog throughout the month of November.  "We want students who have story ideas to write, practice their writing, and pull the ideas together," said Verni.
More information can be found on the National Novel Writing Month website. Verni is excited about the opportunity this month will bring to students: "National Novel Writing Month has really caught on, and it's exciting. Writers post the amount words they write each day, so there's a sense of competition about it."
Leave a Comment
Donate to Stevenson Villager
Your donation will support the student journalists of Stevenson University. Your contribution will allow us to purchase equipment and cover our annual website hosting costs.