Adam Vorce has been an enthusiastic member of the Stevenson community for the past few years. Starting out as a TV and Radio major at Howard Community College, Vorce transferred to Stevenson University and found his passion for business as he joined the business administration major with a sports management track. He hopes to get into sports as a career with the NFL after graduation in May 2018.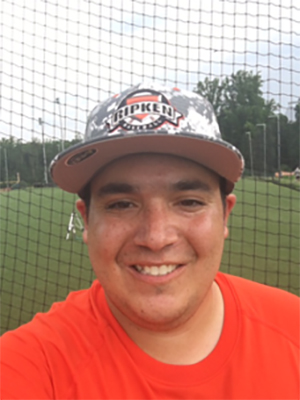 Throughout his time at Stevenson, Vorce has participated in many internships that correspond with his major. These internships included CBS Radio, Ripken Baseball, and his current internship with a security company that works with the Ravens. Vorce says he has enjoyed these internships because they expose him to what the working world is like.
Along with Vorce's off-campus involvements, he is also very active on campus. Among the clubs and organizations at Stevenson, Vorce is currently a member of the Commuter Student Association (CSA) and the business honor society, Phi Beta Lambda (PBL). He has also done work with the R.E.A.L Peer Educators, a group associated with the Wellness Center on campus.
Vorce emphasizes the importance of networking and getting to know those in a chosen professional field. He says this is key because when you are ready to apply for an internship or job, you will already have a foot in the door.
"Cast a wide net when looking for work, whether it's interning or a job. Look everywhere you can," he advises. He urges those who are just starting out to keep all options open, explaining that he has done this many times when looking for his current job.
Although Vorce's time at Stevenson is coming to an end, he hopes to get the most out of his major while enjoying these last few months. Vorce has done many good things while at Stevenson, but what he enjoyed the most was working within his major.