The new Garrison Commons Fitness Center is introducing a variety of new fitness classes designed to give anyone the opportunity to exercise.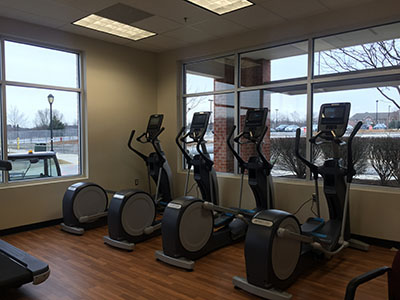 The fitness center, located in the Garrison Hall North building, currently serves the student body as a predominantly cardio-based gym. Including a Total Resistance eXercise (TRX) station as well as some weight-lifting machines, fitness classes will provide the gym with something completely new to the Stevenson campus.
The classes were largely recommended by students who have visited the fitness center. These classes will include yoga, Zumba, and potentially kickboxing. Additionally, the classes will be cost-free for all students.
Laura Waginger, assistant director of campus reaction, influenced the idea of fitness programs and said she is excited about the great potential of the program. Specifically, she hopes that the word-of-mouth spread of information will continue, as she believes this will cause more students to attend the classes.
Waginger said that there are already two potential certified student-trainers who are going to apply to lead classes. Additionally, there are other spots open for students interested in running a class.
Waginger added that she believes that having students run the classes is important. "We want students to come to class and feel empowered, not intimated, because it's their peers up there teaching them."
Students on campus have already expressed interest in and gratitude that these classes will be offered at Stevenson. Sophomore Zachary Wilson said, "I don't have much experience with fitness classes. However, since they'll be coming here, and will be easily accessible, I will absolutely attend them."
Waginger hopes a diverse array of students will visit the fitness center and attend the upcoming classes, which are open to anyone, no matter their experience, adding that in the future she would like to add even more classes such as circuit training and boot camps.
The class schedule is tentative, but she hopes for classes to run Monday through Friday, with a later class running every Sunday. The classes are expected to begin after spring break.
Advertisements, as well as a website for the classes and fitness center are currently being developed by a group of marketing students. In the meantime, students can follow the Garrison Commons fitness center on Twitter and Instagram, and can check the SUNow portal for any further updates.